Recently RoboRium.com underwent some updates and was shut down from 6:00PM on 8th June to approximately 8:00AM on 9th June, roughly 14 hours!
And before the site came back online WE TESTED EVERYTHING to make sure that it was running smoothly and was mobile compatible like we planned, and the new features were properly working… or so we thought!
Turns out we forgot to pay close attention to the testing of online payment during checkout. The offline payment was working fine, but the online payment was dropping transactions right at the last step of payment confirmation. OOPS!
So how did we finally find this error? We didn't!
At 10:01AM, when the team was busy celebrating, a customer named Abhinav (Last Name not mentioned to protect privacy) who had been trying to order the Chineduino Mega at the time when our website was down, contacted us by phone and wanted to know why he couldn't find the website since last night. We told him that the website had just come back online and asked him to try again. Abhinav called us back to let us know that the online payment wasn't working properly, and we put a stop to our celebration to figure this out and asked Abhinav what exactly he was trying to buy. He told us he was after the Chineduino Mega and we started to test again. Abhinav was right, it really wasn't working!
If it wasn't for Abhinav, we might have missed the issue completely in our enthusiasm. So while the team was fixing the problem, the founder, Jasmeet Singh, emailed Abhinav a temporary link where he could order the product directly and made him an offer that he couldn't refuse, which was-
Chineduino Mega (INR 900/-) + Taxes (INR 45/-) + Shipping (INR 76/-), All For INR 795/-.
Abhinav finally went ahead and purchased the board from the temporary link on 10th June, by which time RoboRium's online payment problem had been resolved. We got in touch with Abhinav on facebook after his order was shipped to let him know. Here's the conversation since then-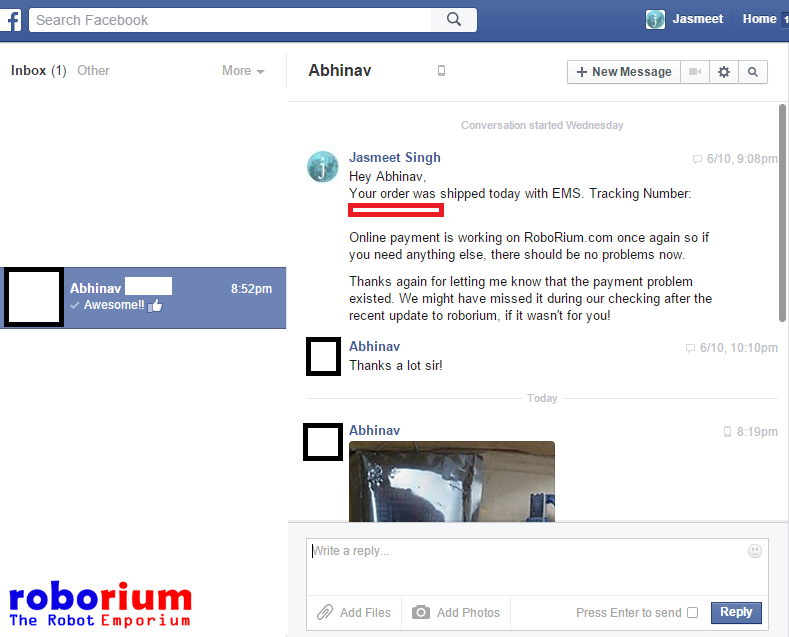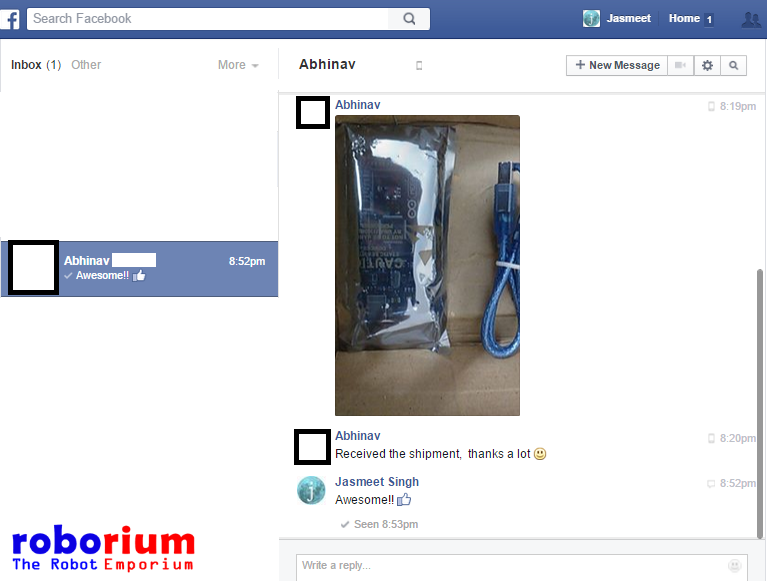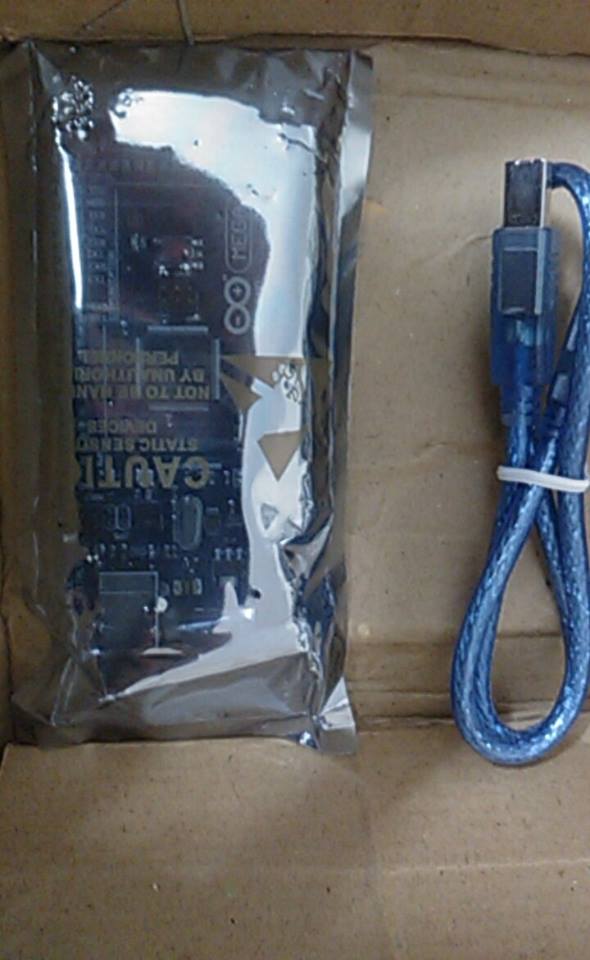 Team RoboRium thanks Abhinav again! This is just one of the reasons why we treasure our customers!
P.S. In the spirit of providing the lowest prices, as always, we're celebrating 15 Days of Facebook Contests on RoboRium's Facebook Page, where we are giving away amazing discounts that you've never seen before and FREE stuff from RoboRium every day from 15th to 29th June. Make sure you participate everyday to WIN!