When:
27th September 2015 @ 1:00 pm
2015-09-27T13:00:00+05:30
2015-09-27T13:30:00+05:30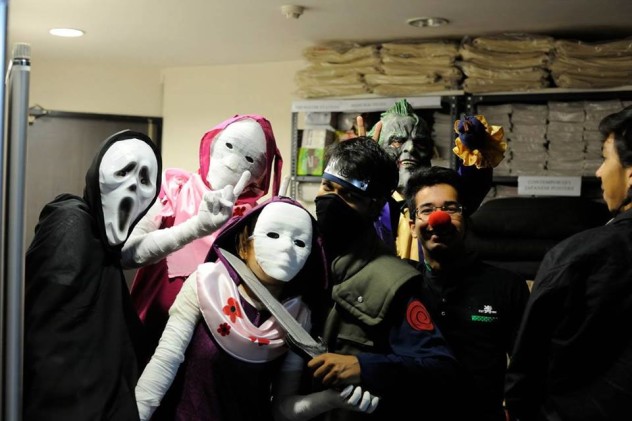 The entry Fee for the Workshop is Rs. 100.
Snacks & Drinks will be provided during the Workshop.
Alright guys, so you saw what Animatsuri has in store for you. You saw the Cosplay event. Now, seeing those cosplayers pull off such amazing cosplays, I'm sure most of you guys would want to cosplay as well. I know I do. 😀
But,
WHO DO I COSPLAY AS?
HOW DO I GO ABOUT MAKING THE COSPLAY?
OH, WHAT ABOUT HIS WEAPON? HOW DO I MAKE THAT?
Questions like these are bugging you, aren't they?
Well, fear not, 'coz we've come up with the solution.
We're organizing a Cosplay Workshop for you guys, where you'll be told the basic of Cosplay making. How to draw patterns, how to go about making props etc.
The thought process, the material required, A2Z, everything.
So, if you guys have been wanting to cosplay, but haven't know how to, NOW is the time, the opportunity. So, come one, come all. Come a be a part of this workshop, & start working on your cosplay.
The Workshop agenda will be as follows:
Costume planning & making – Basics to go about when planning to make a costume – by Ajay Kapoor
Prop making – Blueprints, various types of materials available & what to use for what – by PikaShuu Works
Venue Partner: JMoon MakerSpace
For queries, contact Udit(+91-8853090666) or Mukesh(+91-9716966182)