A lot has been happening at JMoon Technologies since the Cosplay Workshop on 27th September and IEEE Day of MSIT on 6th October and its been keeping us busy. So we decided to put the 8 major recent updates together in 1 single post! For more updates, keep following us on the facebook page of JMoon MakerSpace.
The photos from the Arduino workshop we did at Amity University, Noida on August 27th, finally arrived on 7th October.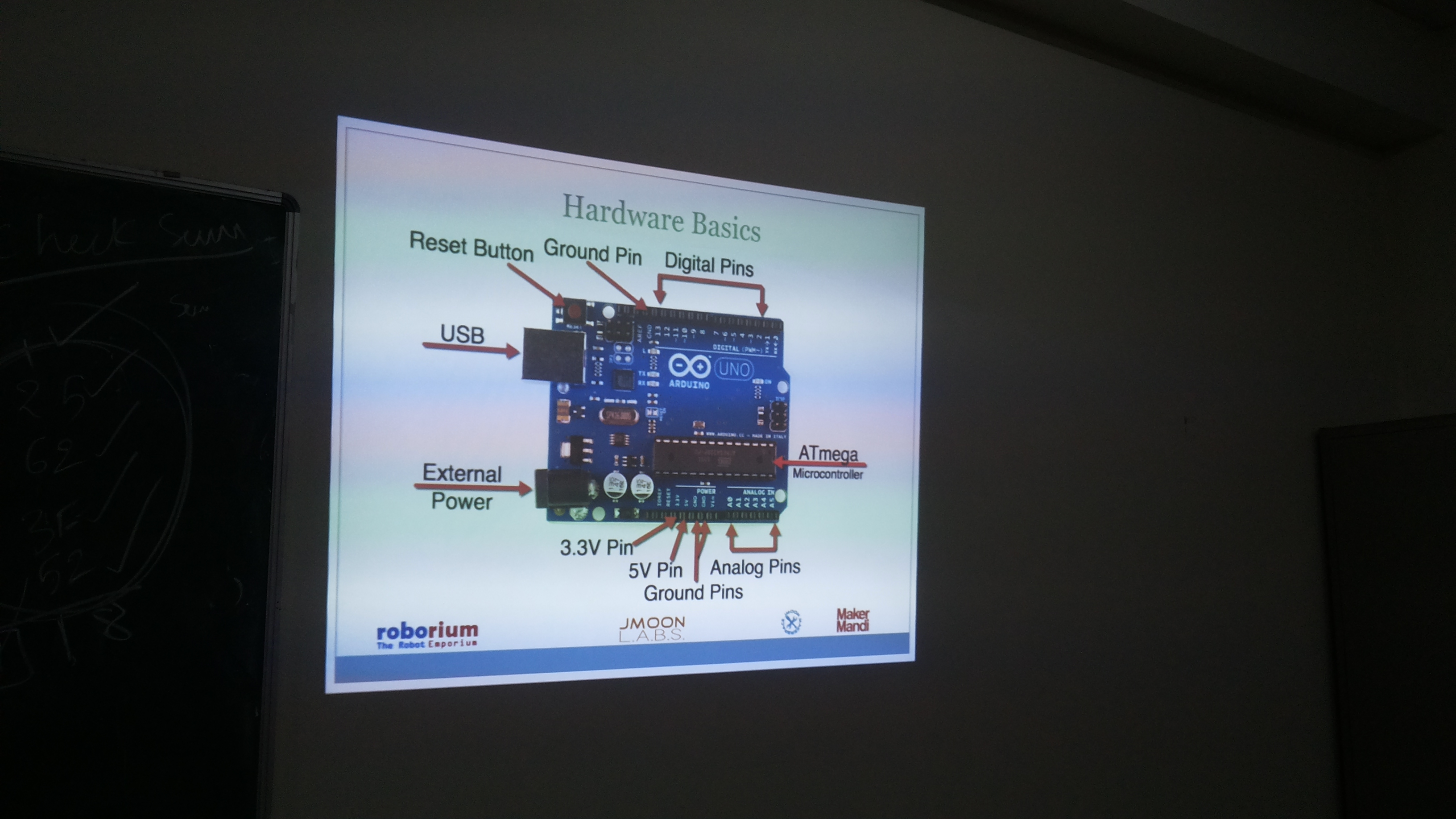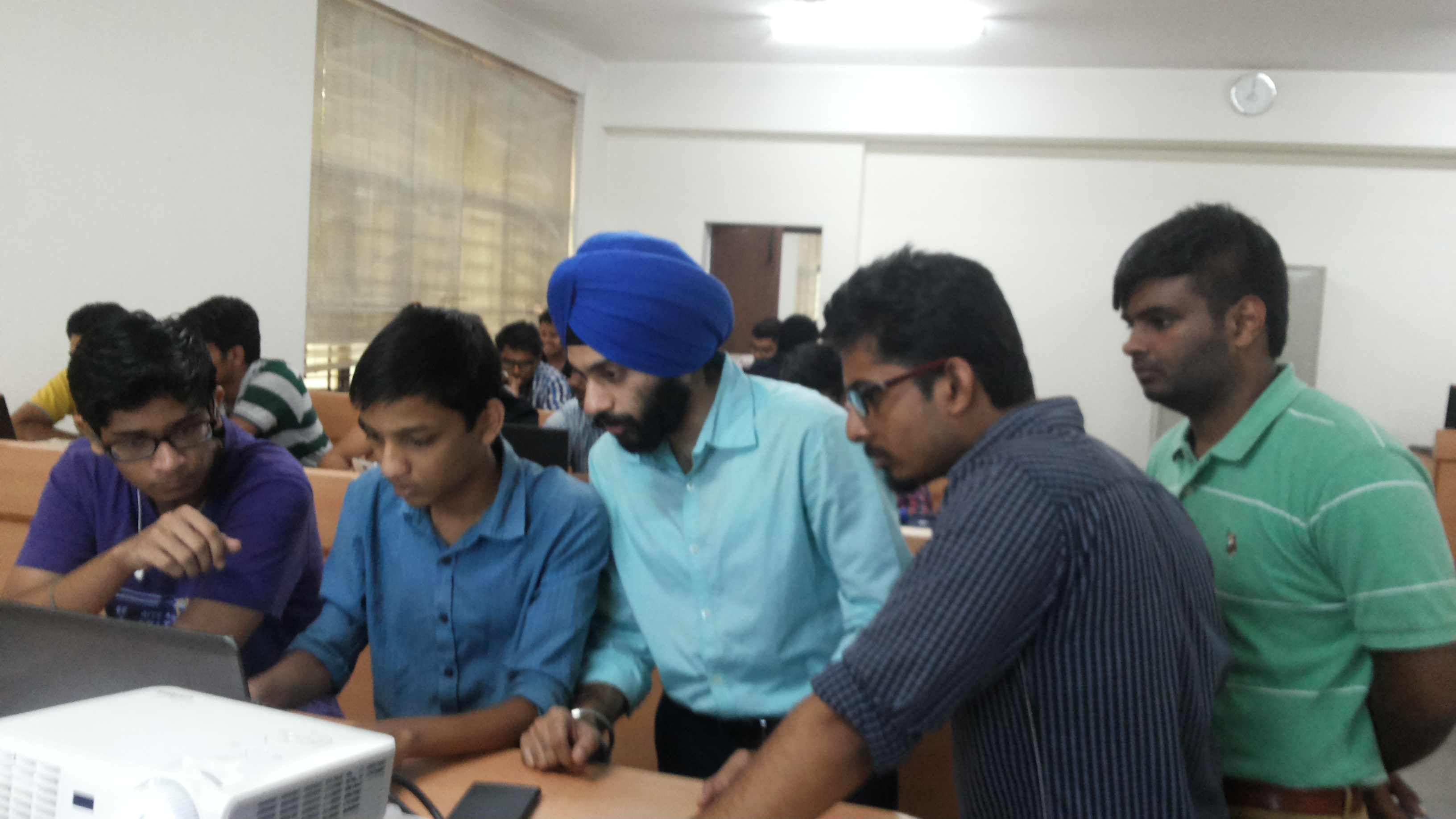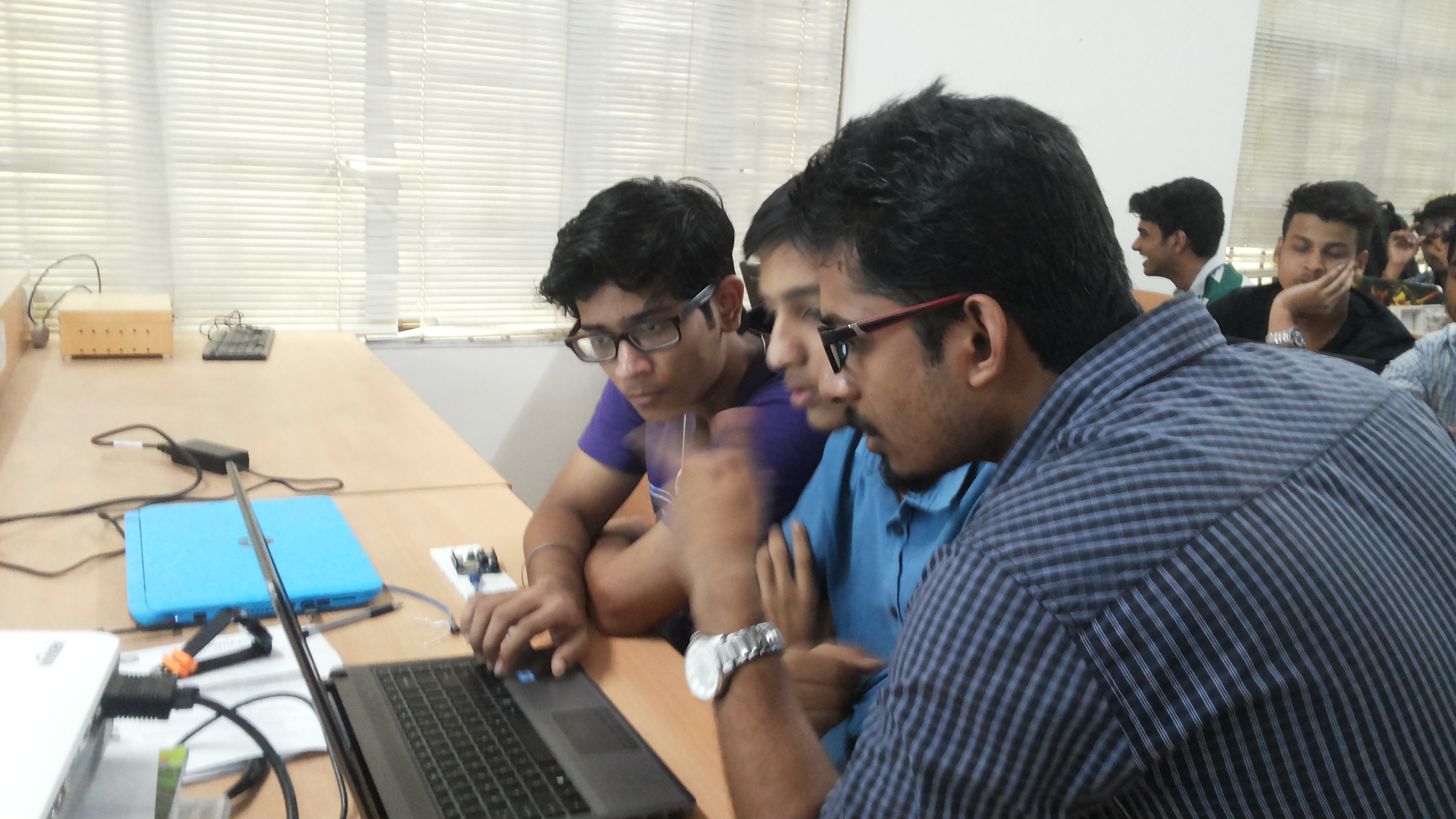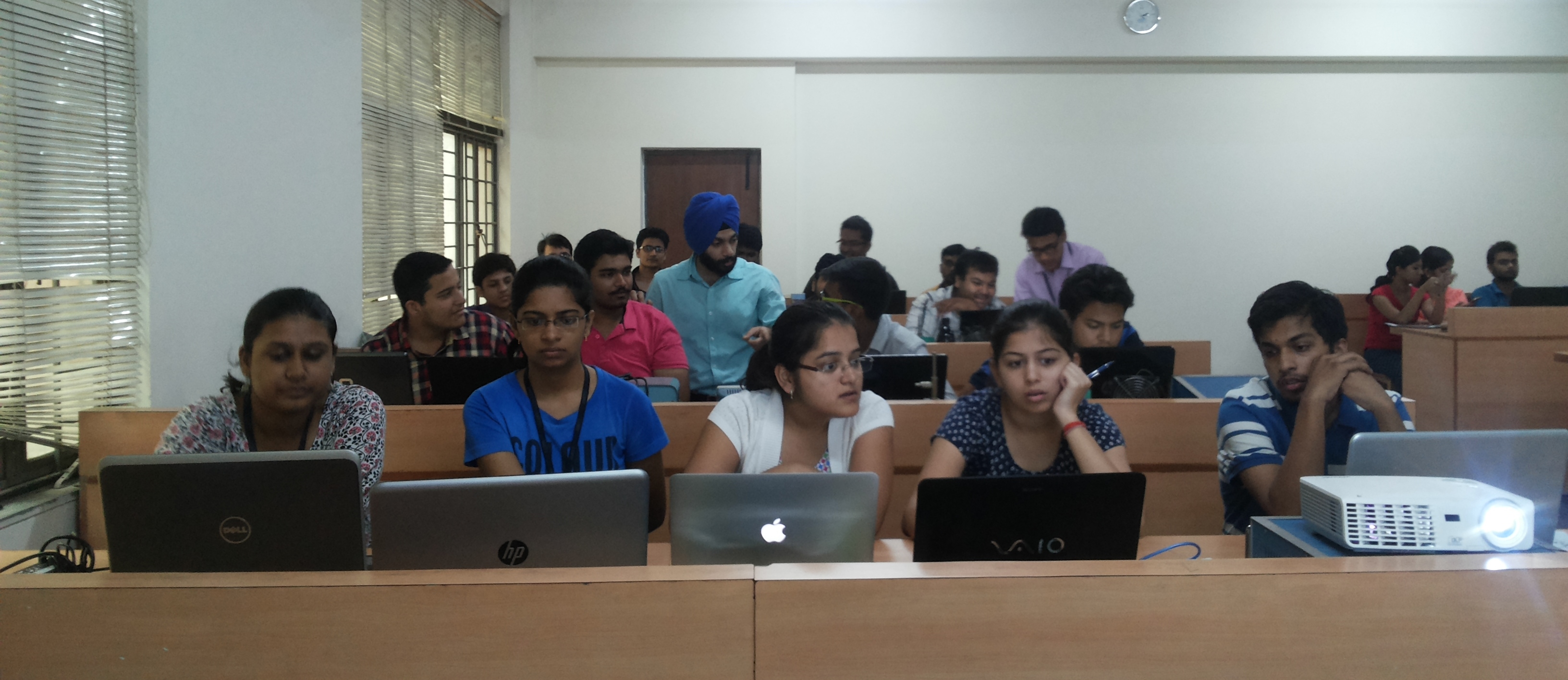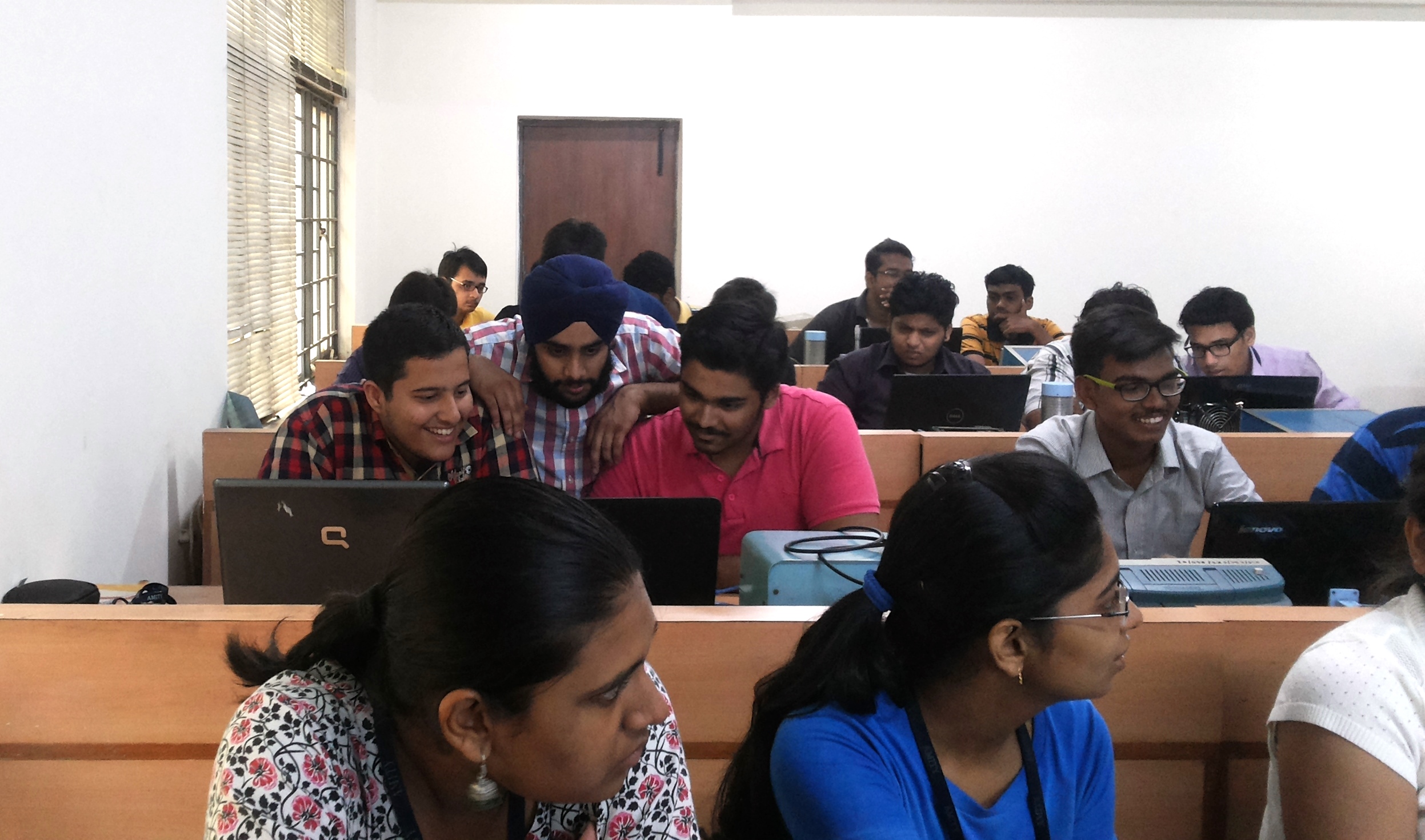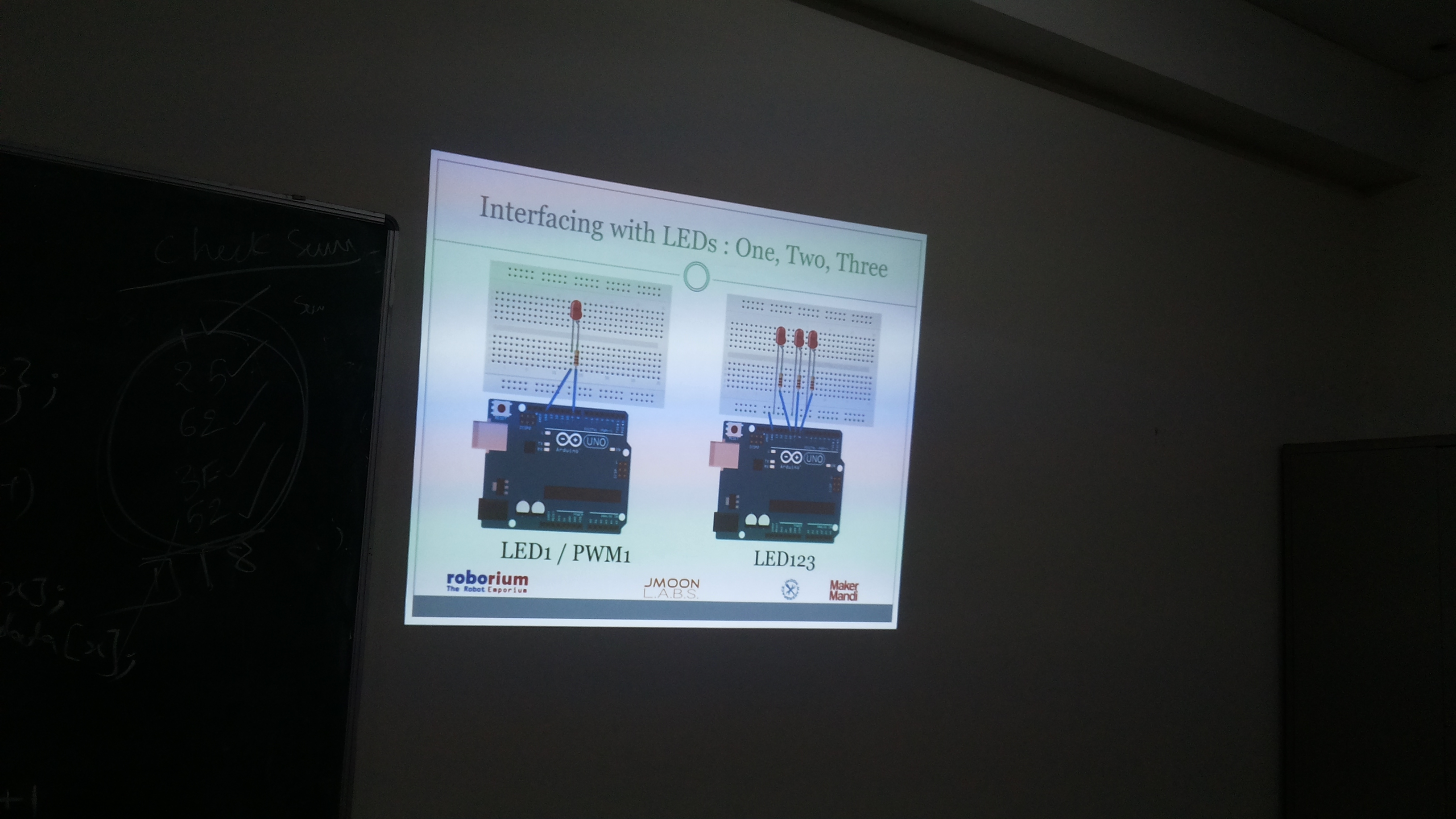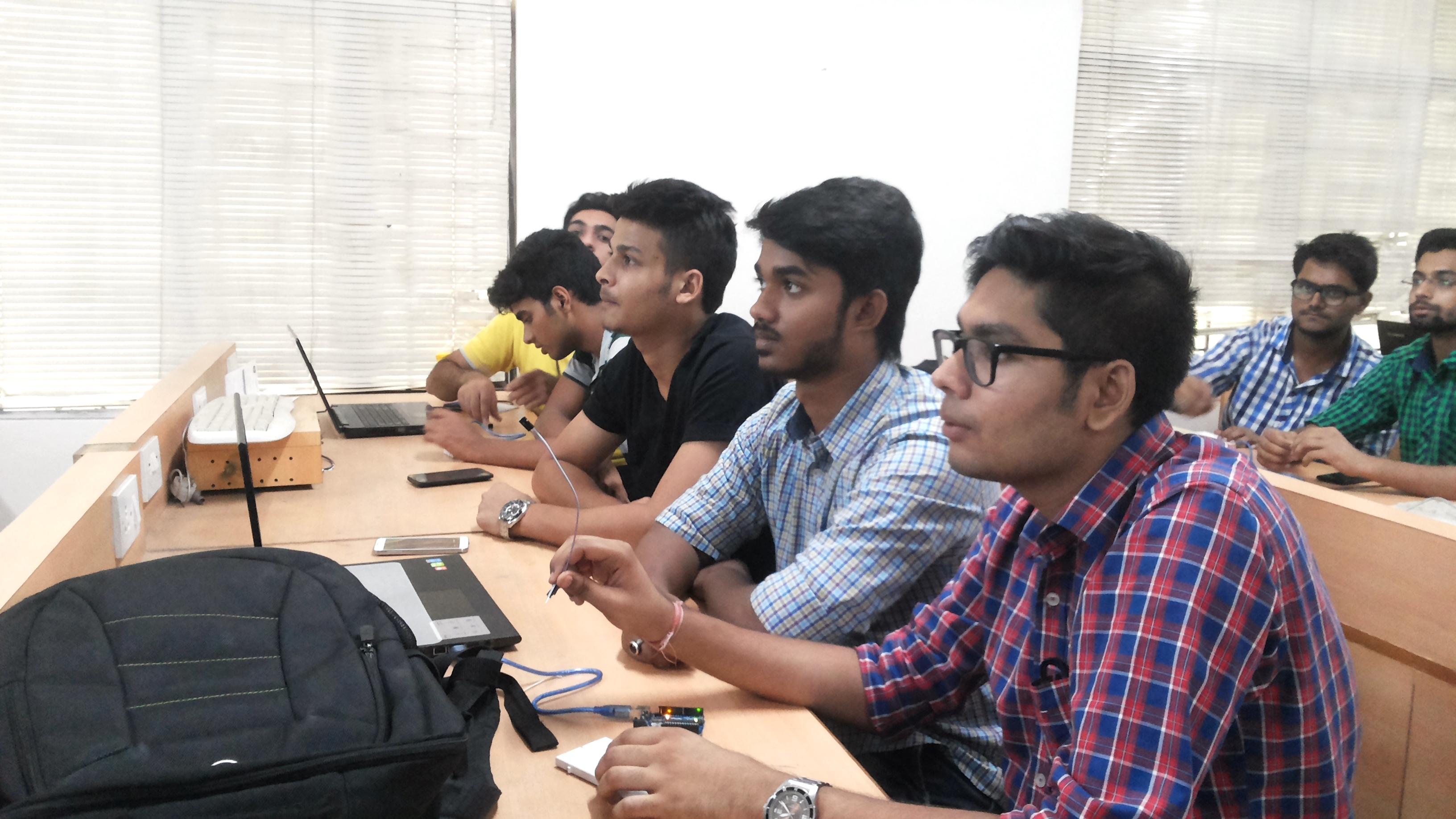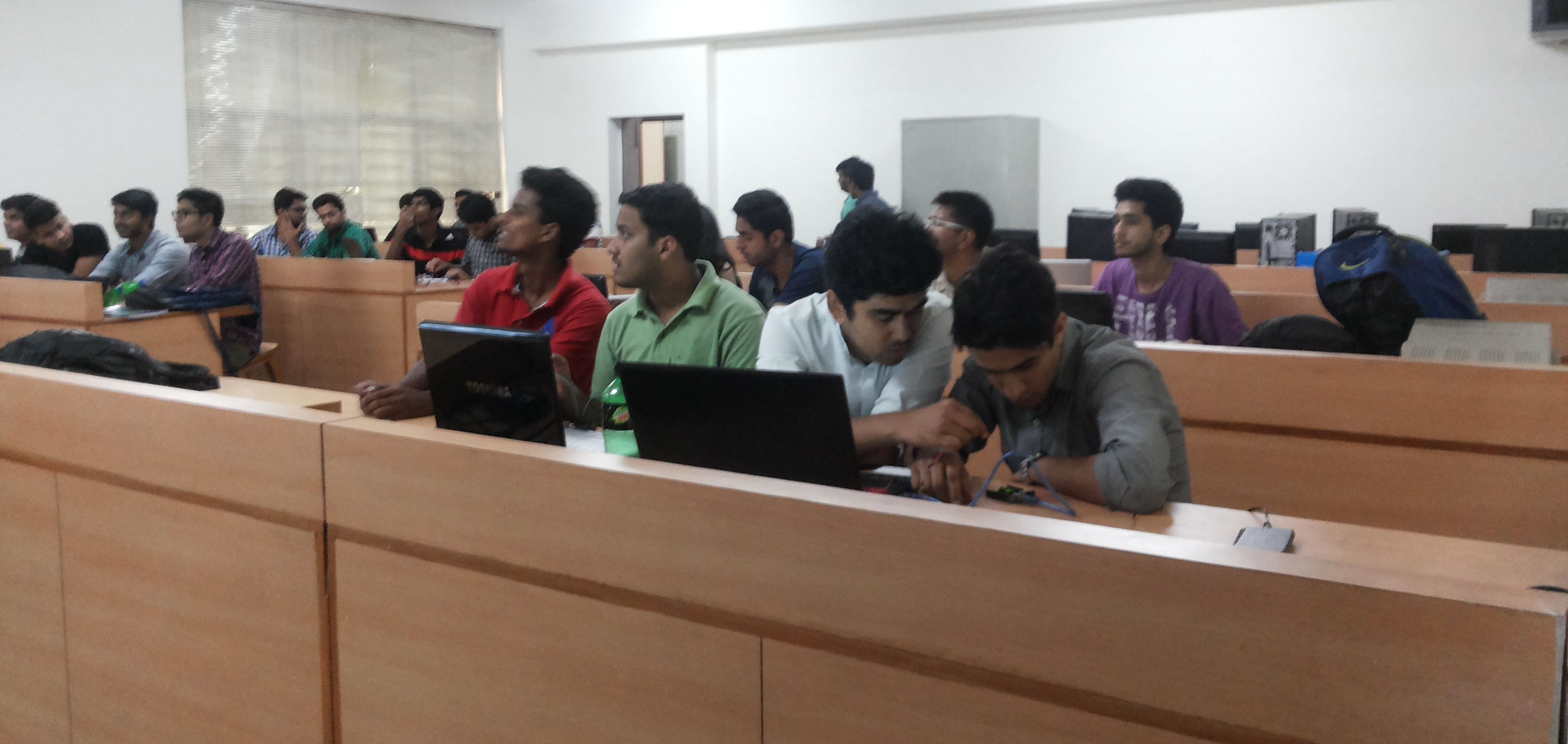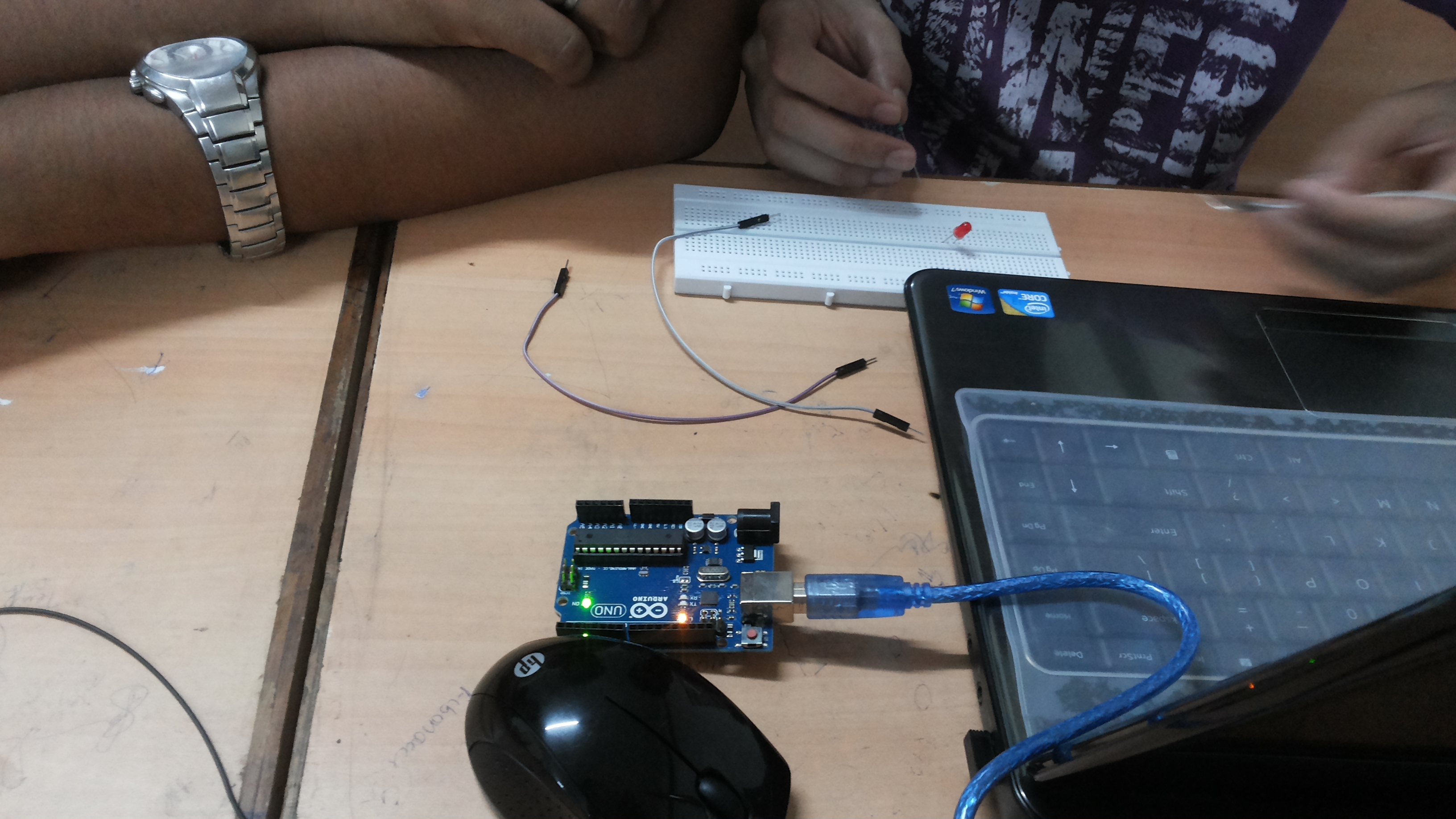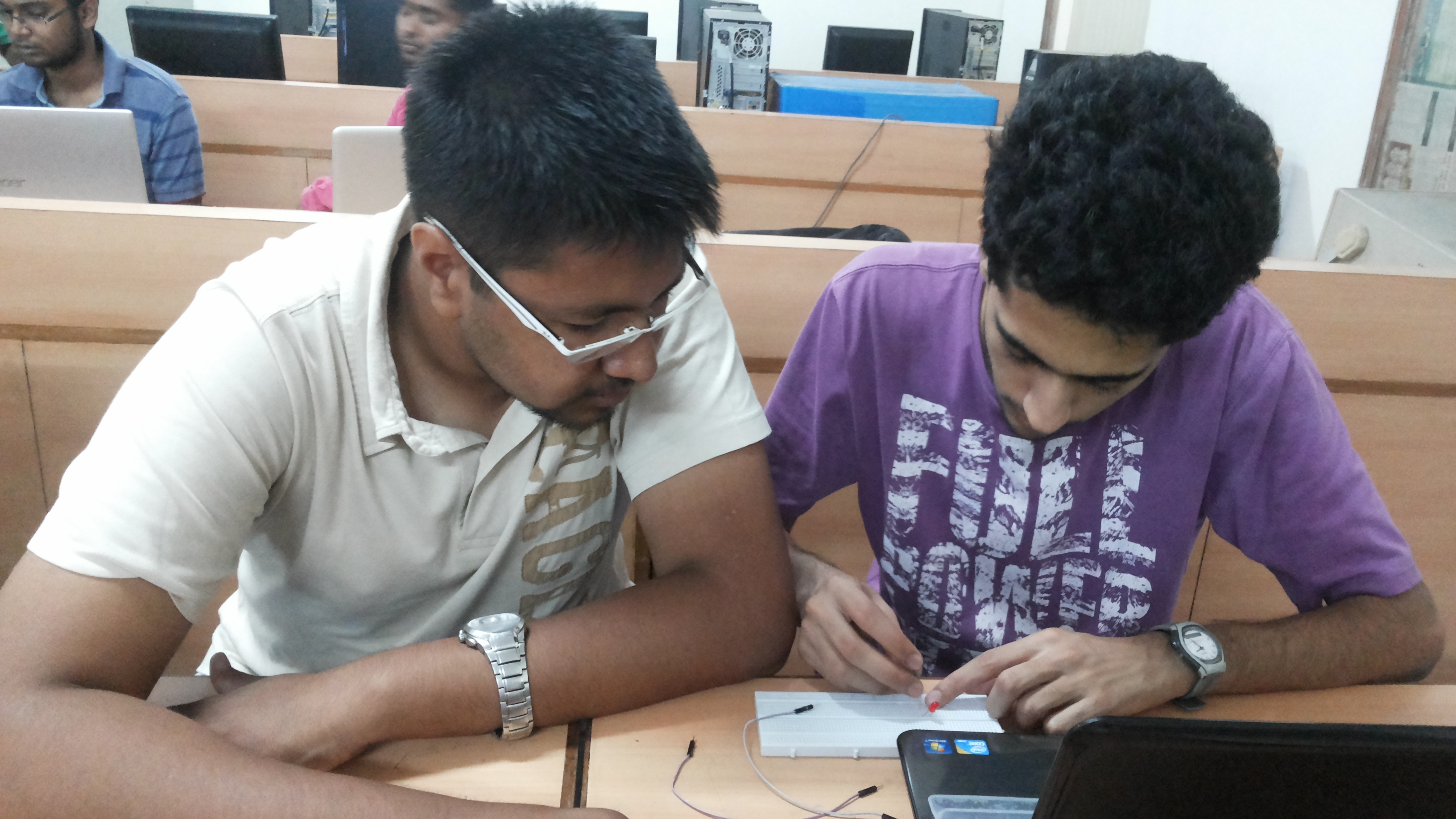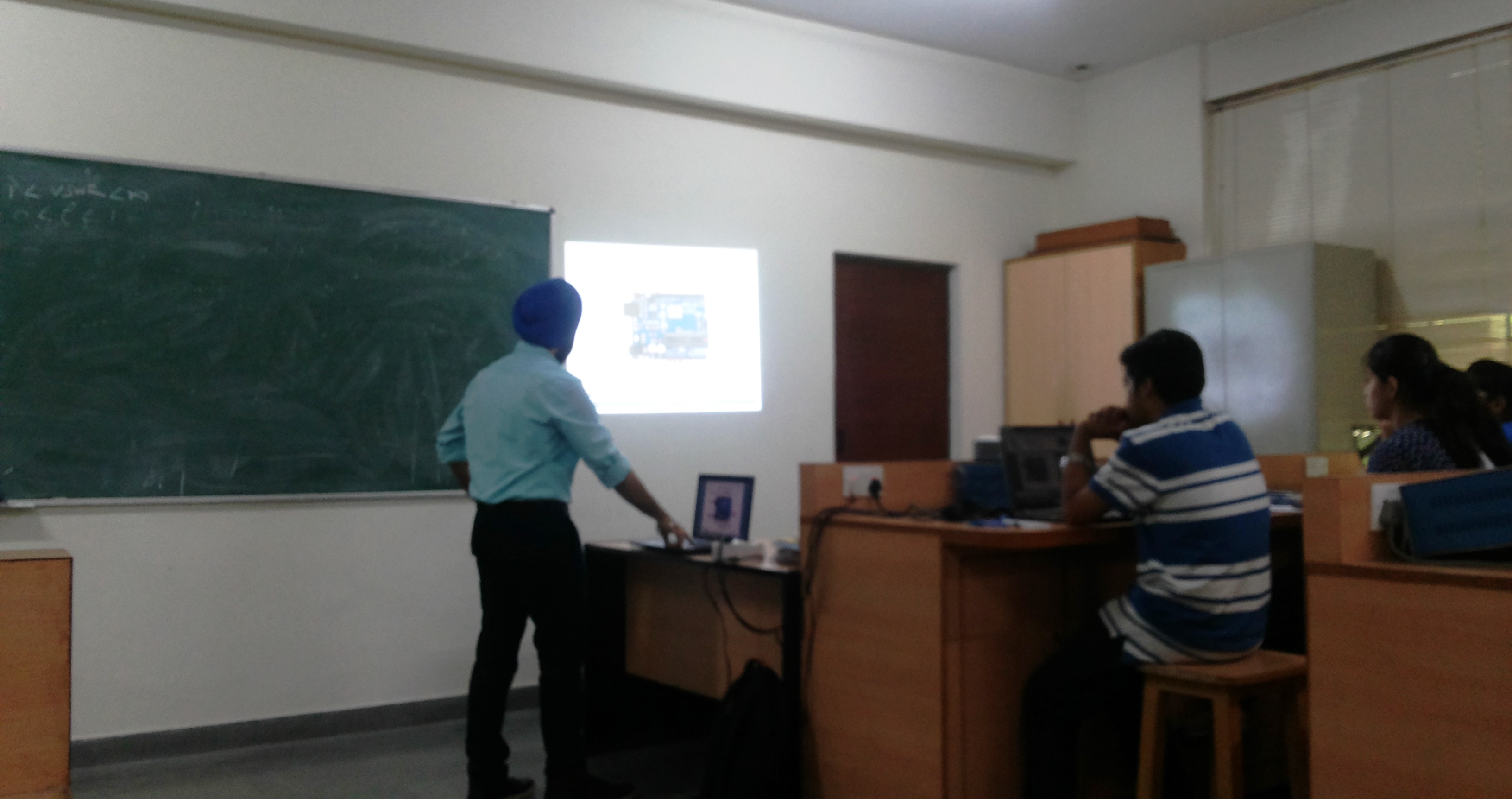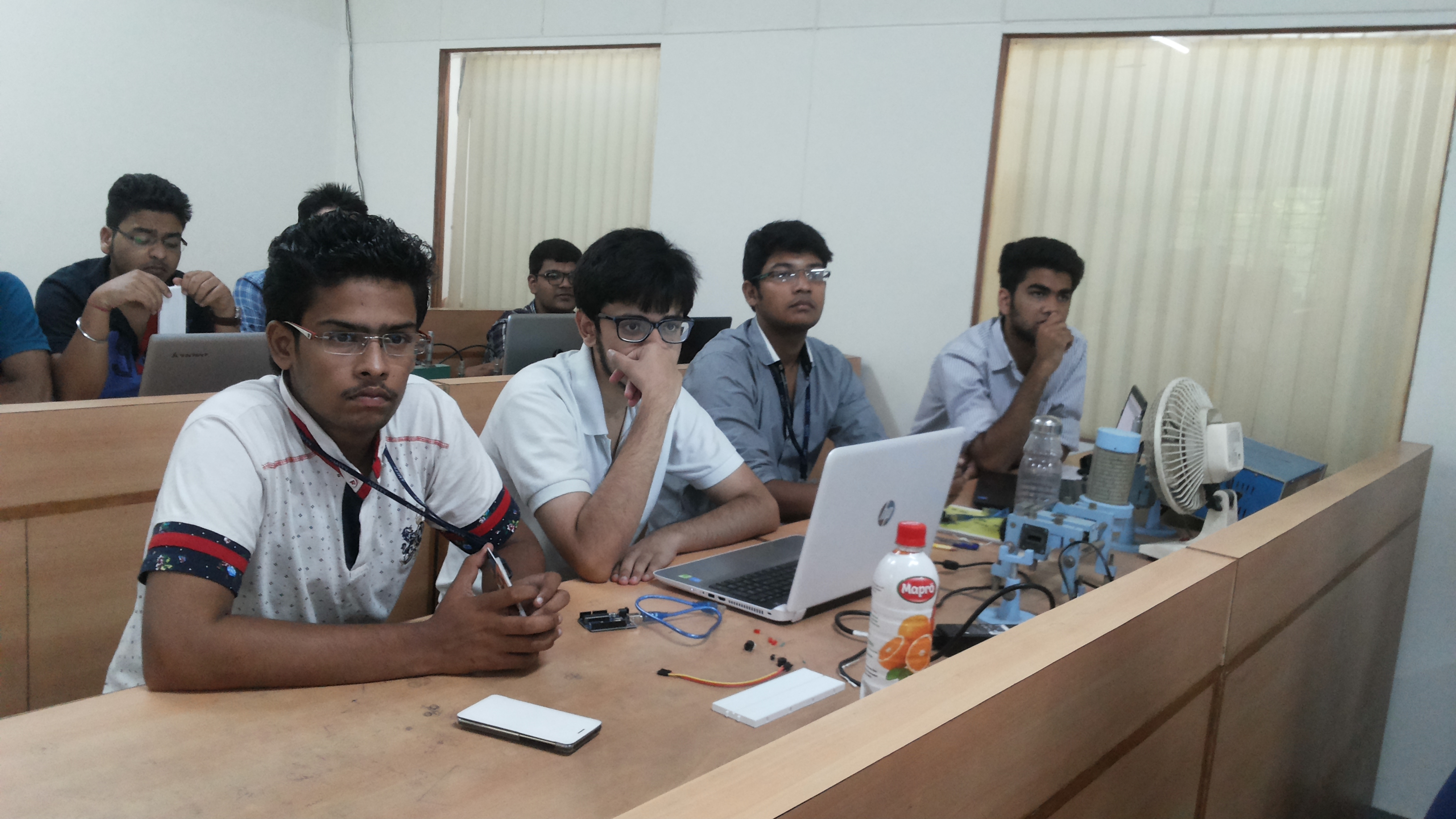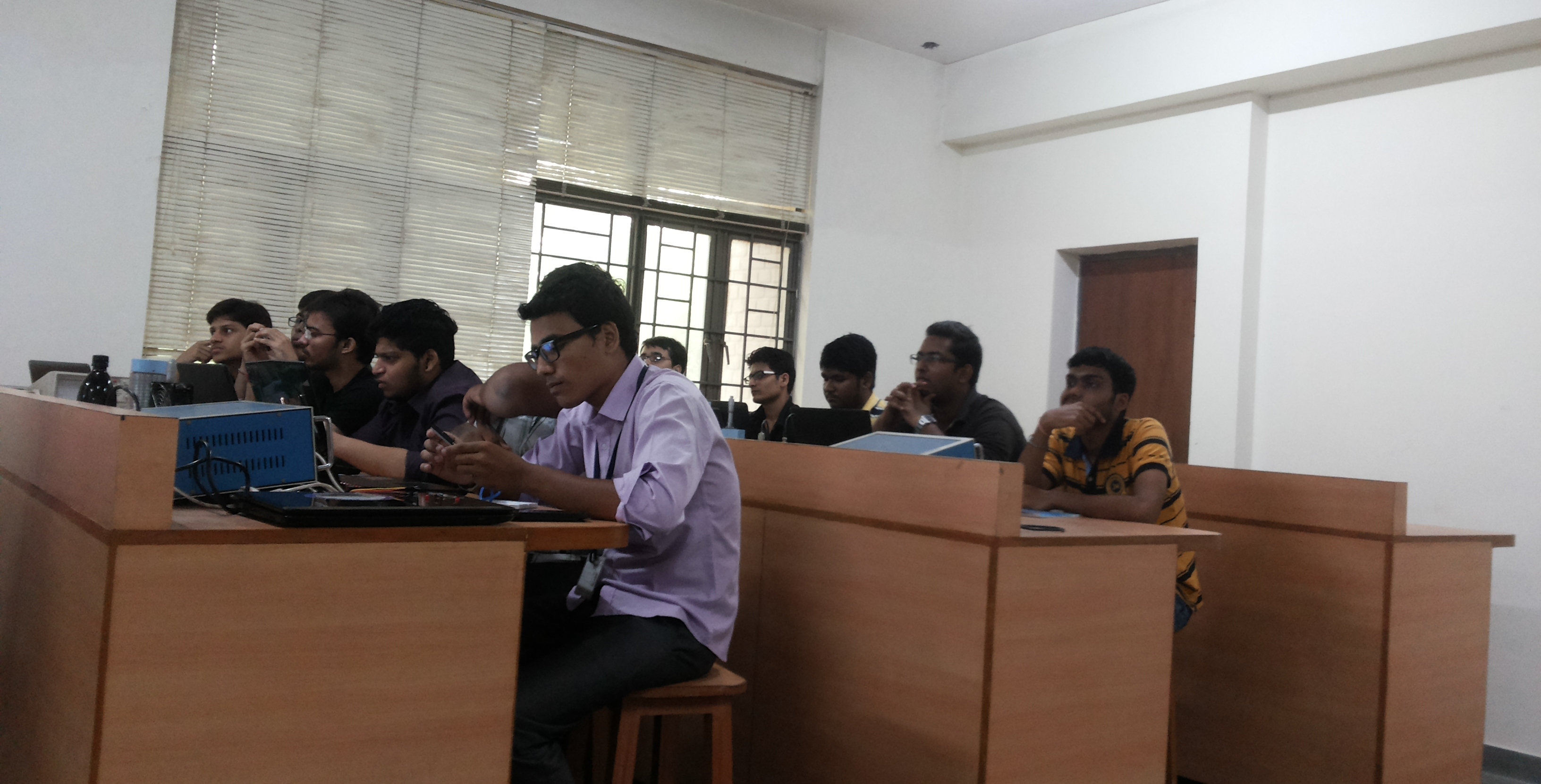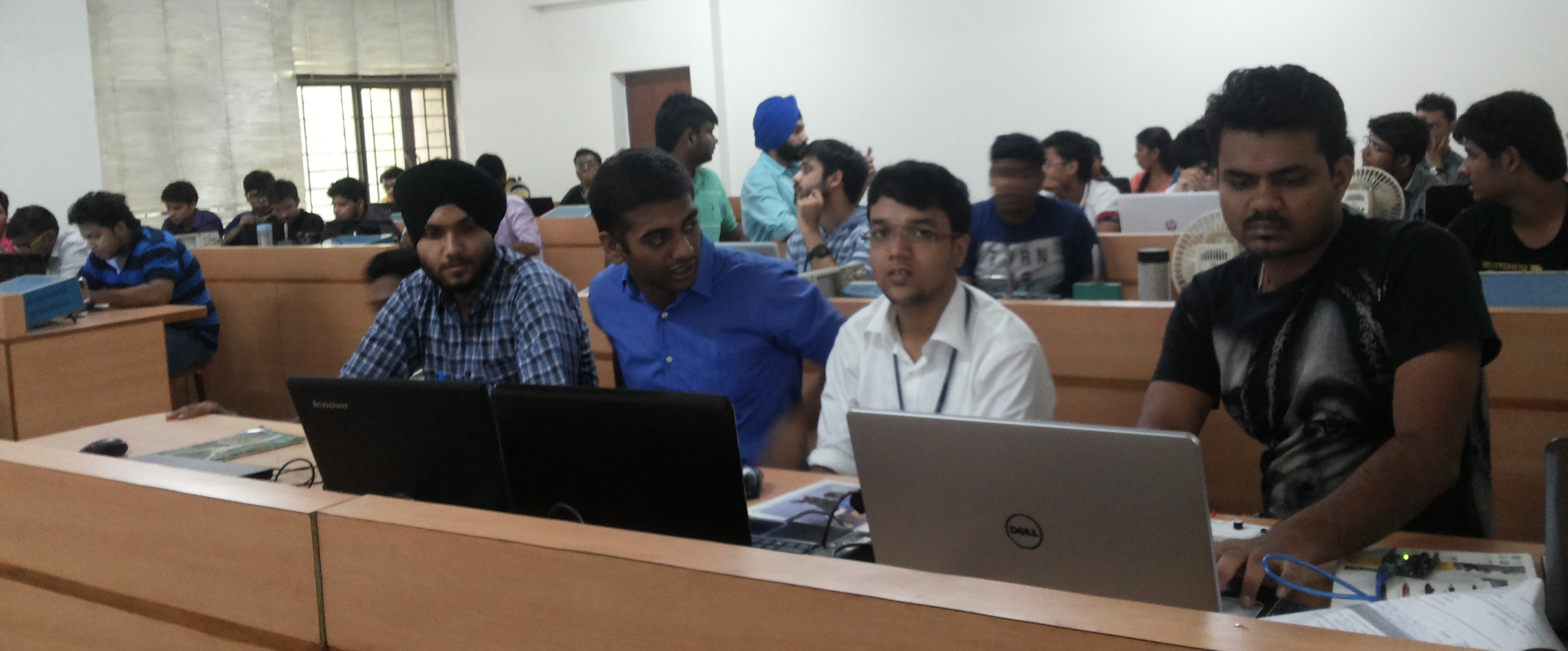 We also finished building the Arc Reactor (Mark IV) on 7th October that runs off a 9V battery, but did not have time to test how long each battery would last.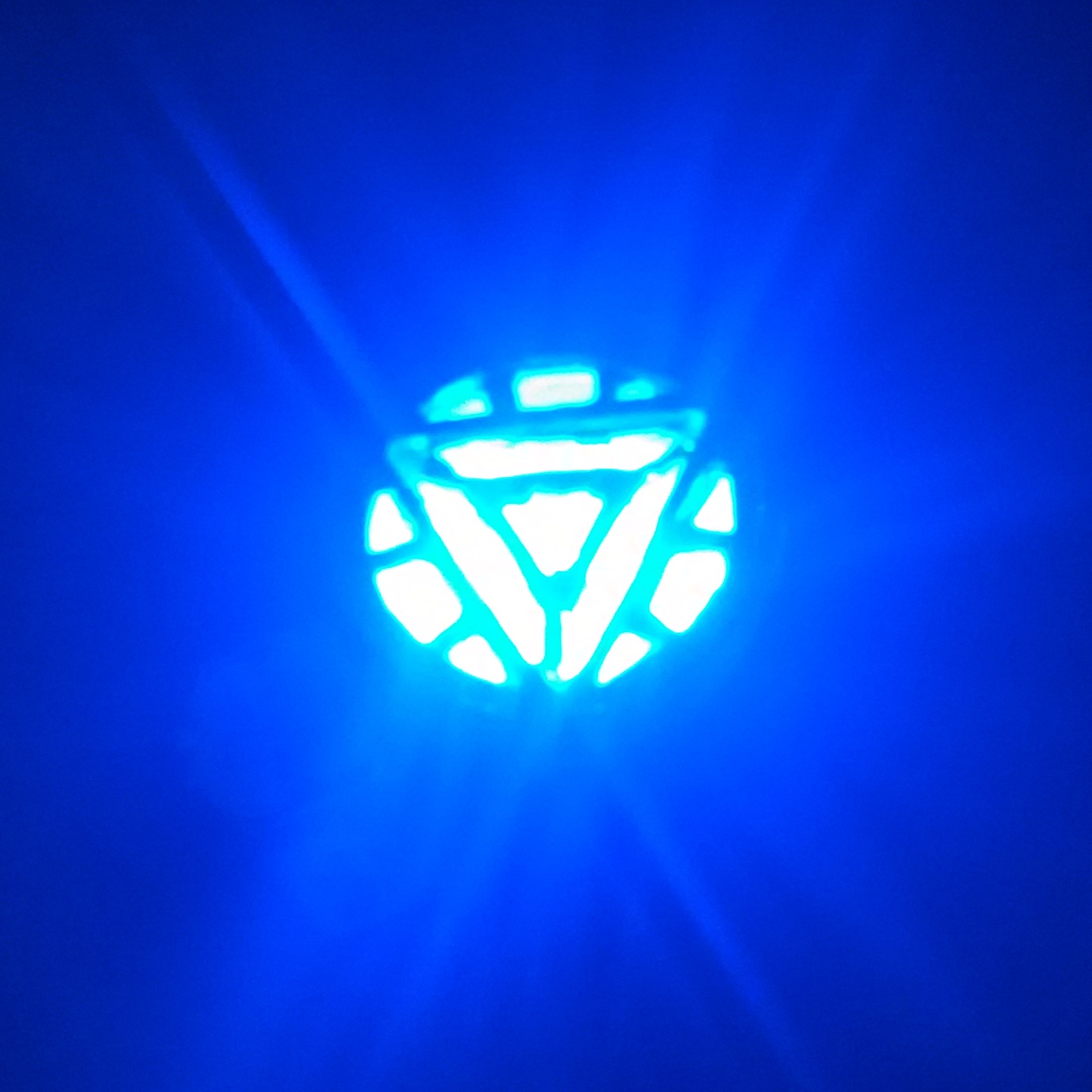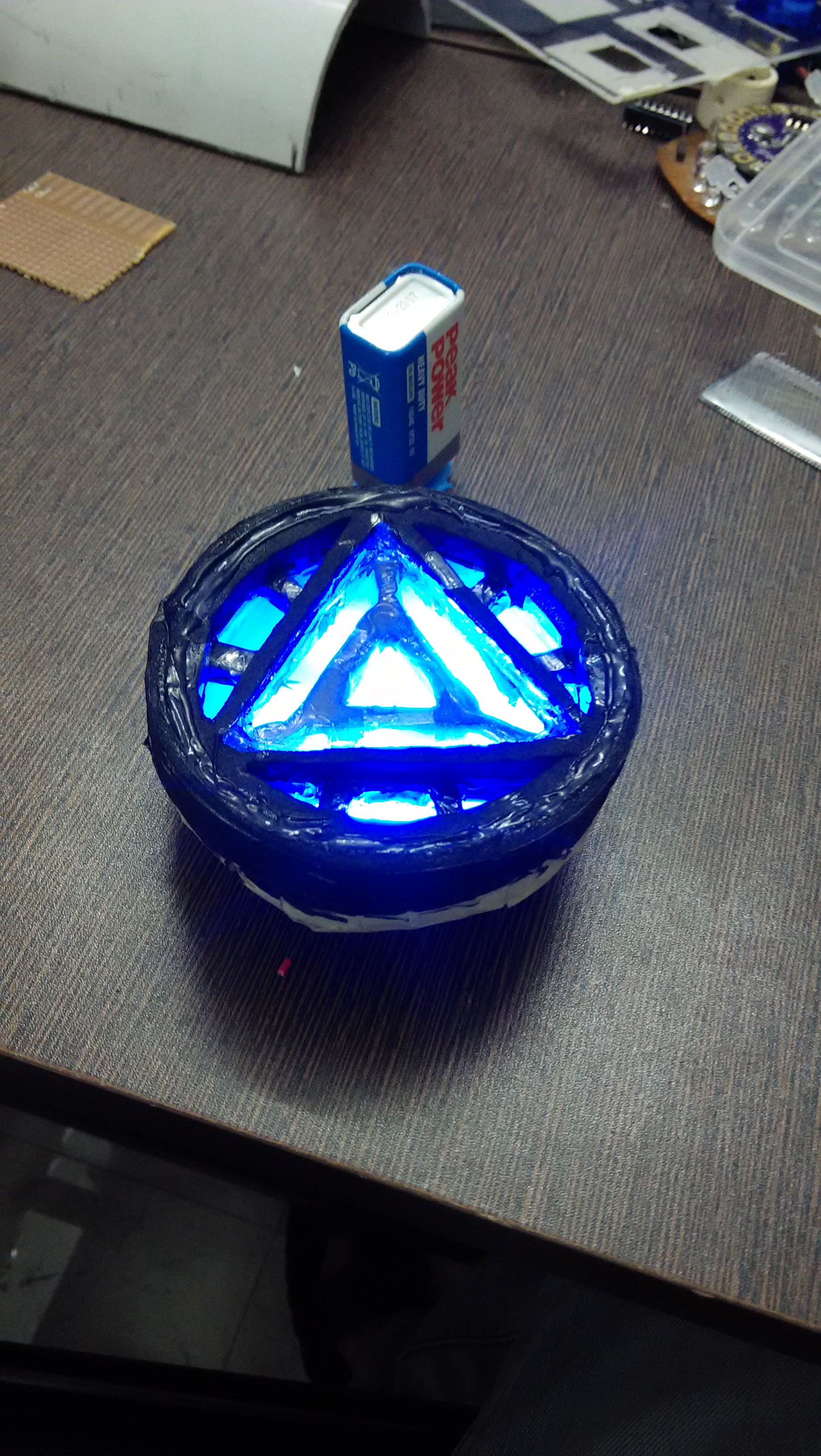 On 8th October, we left for Maker Mela fest (Mumbai) to showcase some of the projects that have been built at JMoon MakerSpace, and the 3D Doodle Pen being sold on Maker Mandi. At MakerMela we also had 4 batches of Making with Arduino Workshop (10 October: 10am-1pm, 2-5pm. 11 October: 10am-1pm, 2-5pm).
We had the most crowd pulling stall at Maker Mela, where at any given time, during the 2 days of the fest, you could find 15-20 people surrounding the stall, wanting to work with the 3D Doodler Pen, or watching the upgraded 3D Hand project (which can be turned into a low cost prosthetic for anyone) in action, learning about the open source version of Amazon dash-button that we've created, the Location Alert To Caller project, and more. Even actor Kunal Kapoor stopped by to specially check out our projects and congratulate us on the awesome work we've done, and yes, he did take away a 3D doodled souvenir. All this kept us on our toes during the whole fest.
The Arc reactor surprisingly lasted the complete fest on just 1 9V battery.
Some of the awesome 3D doodled designs during the 2 day event were – a skeletal cube (which got turned into a hut by the next person who visited the stall), a dog, a butterfly (by a father for his son), a spider – and so much more.

Side note: The video of the animatronic head, you see running on the laptop, was the 3rd Finalist of STEAMCUP Competition in September.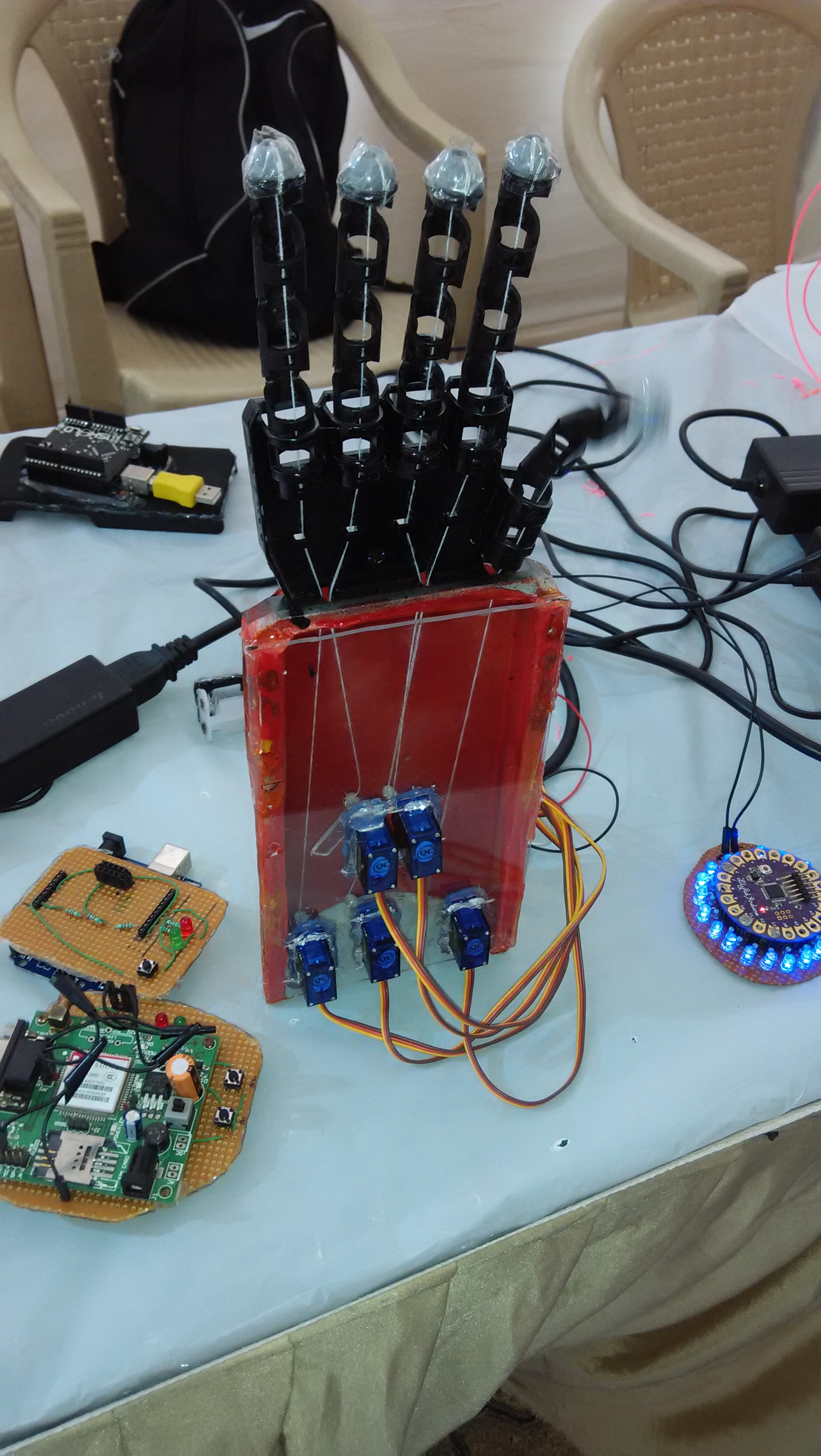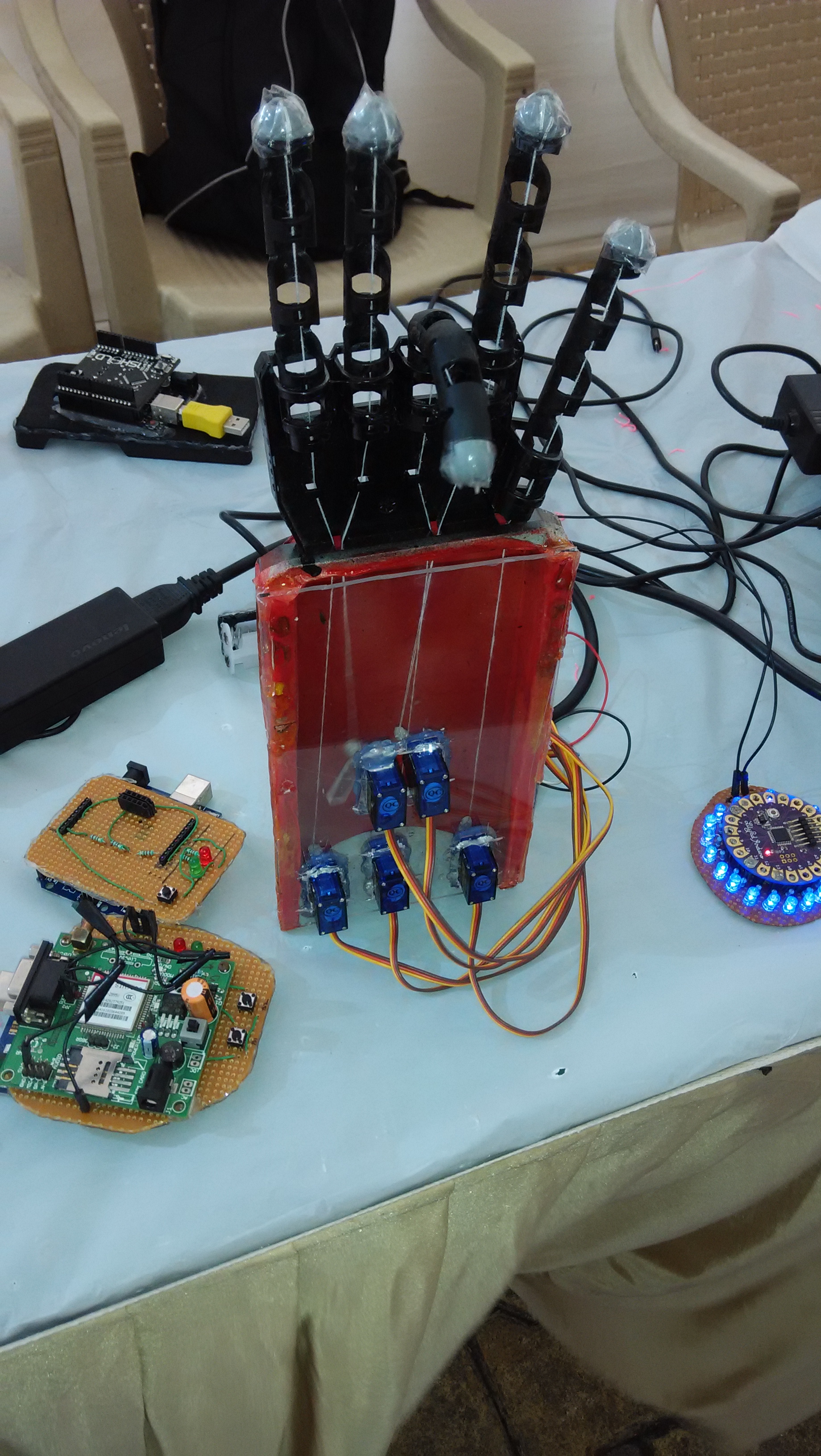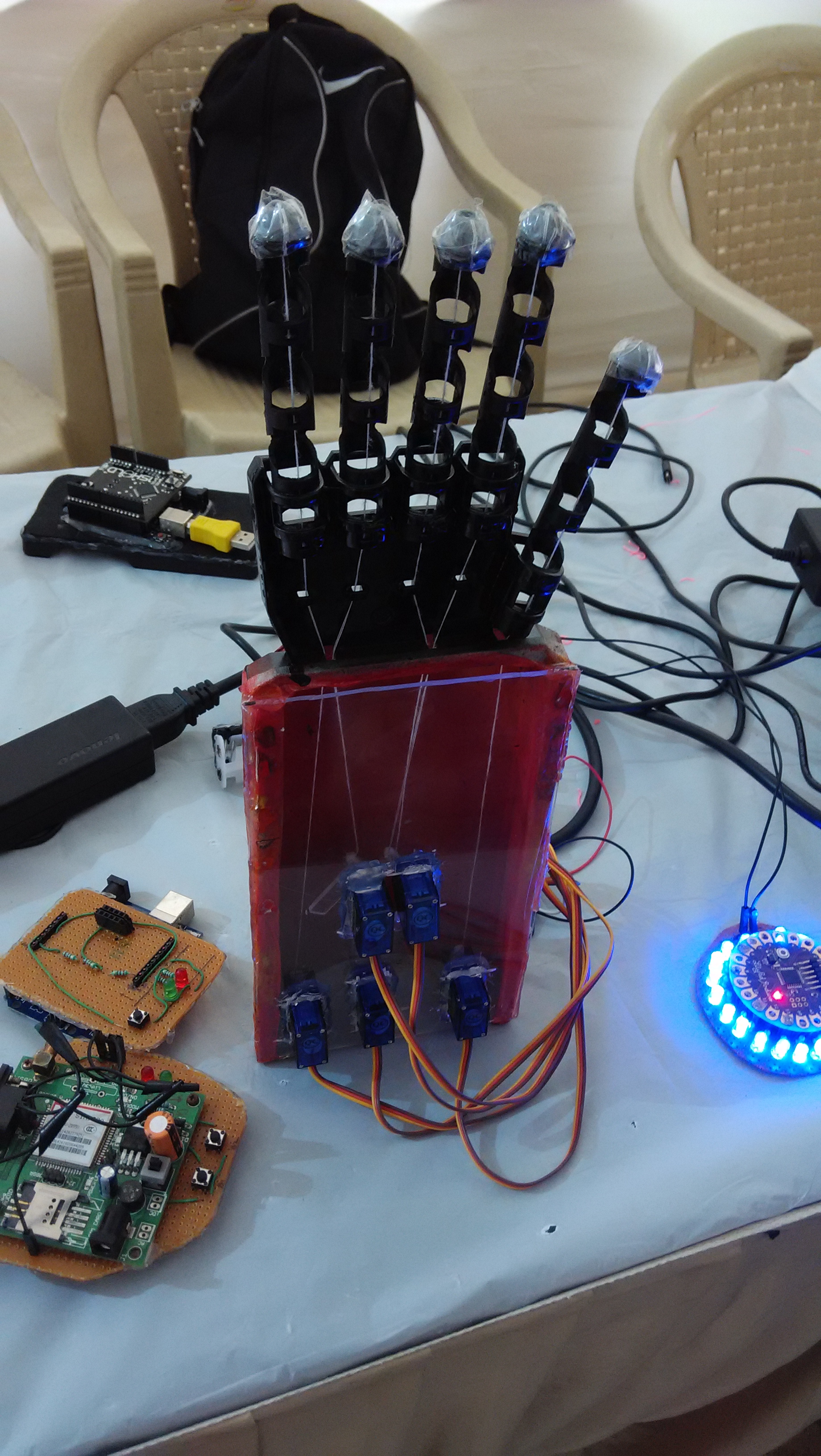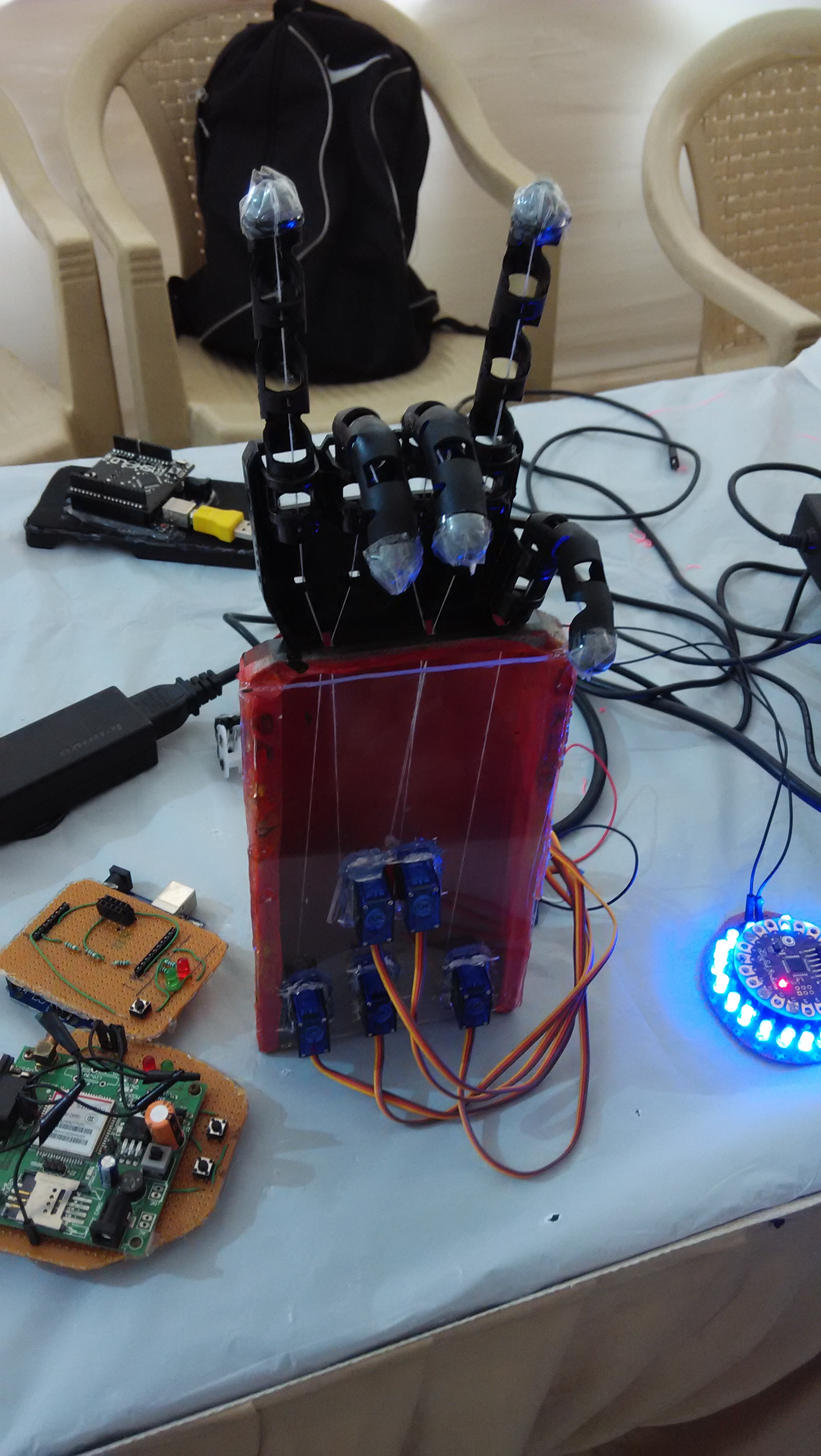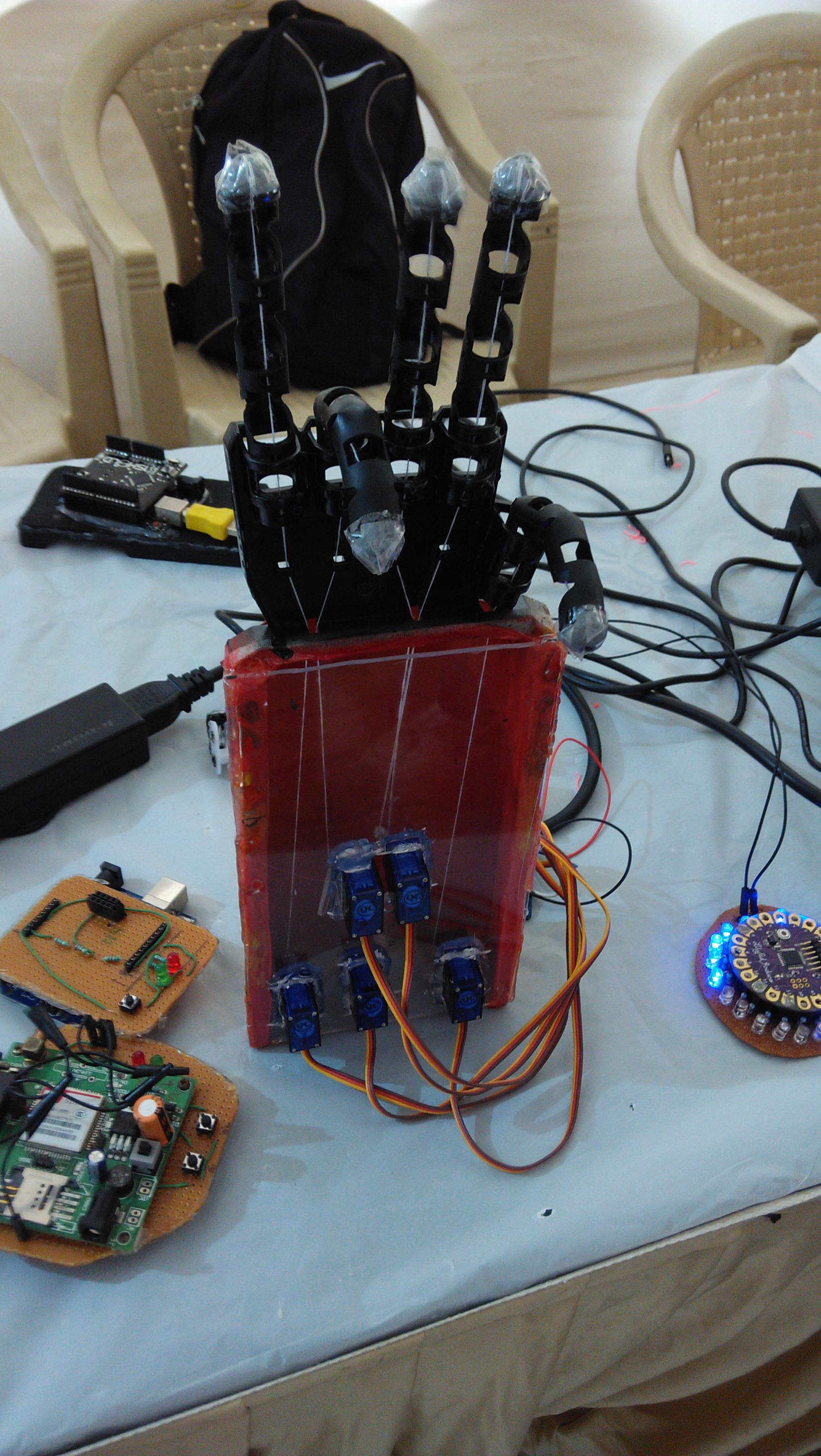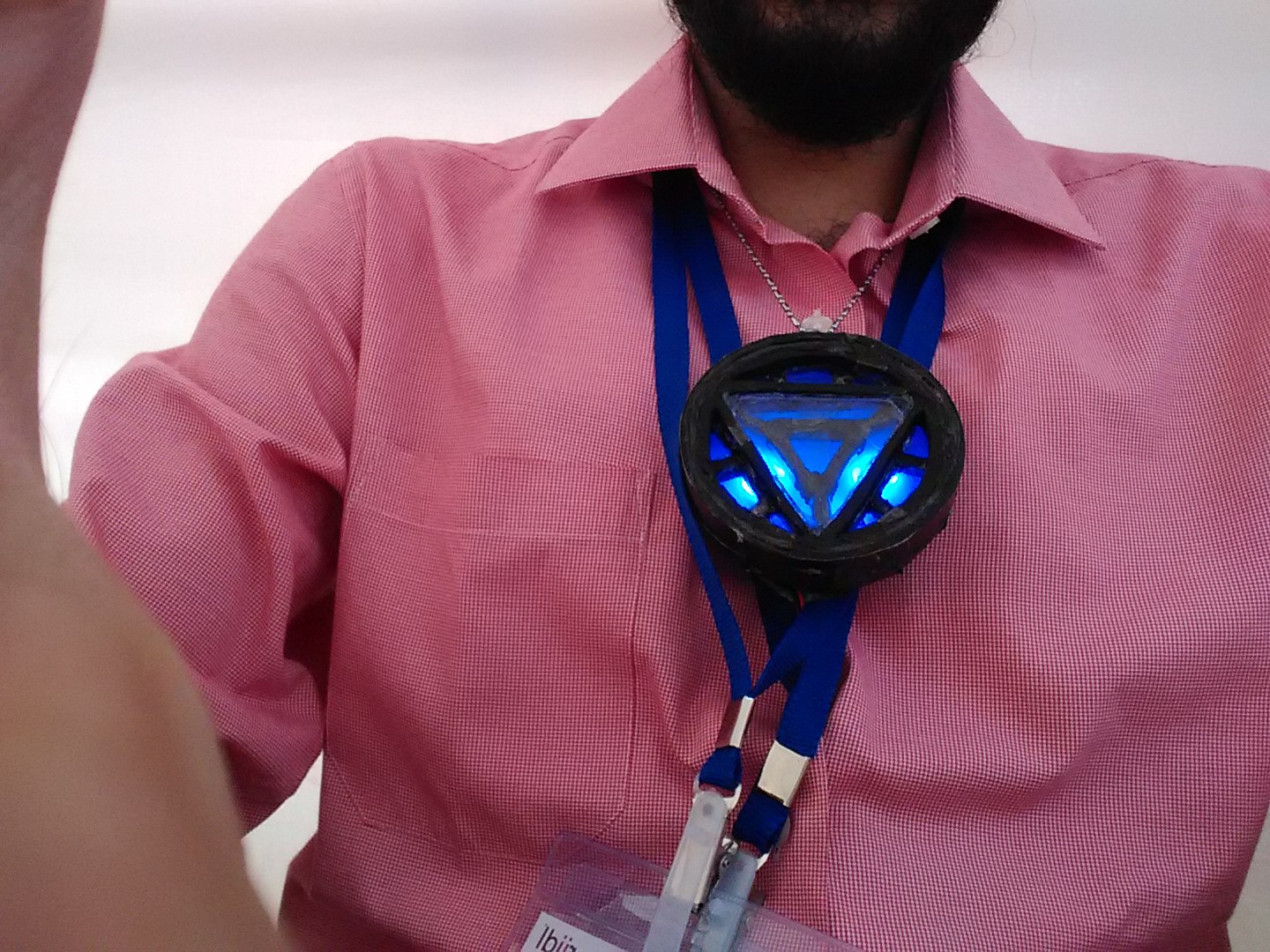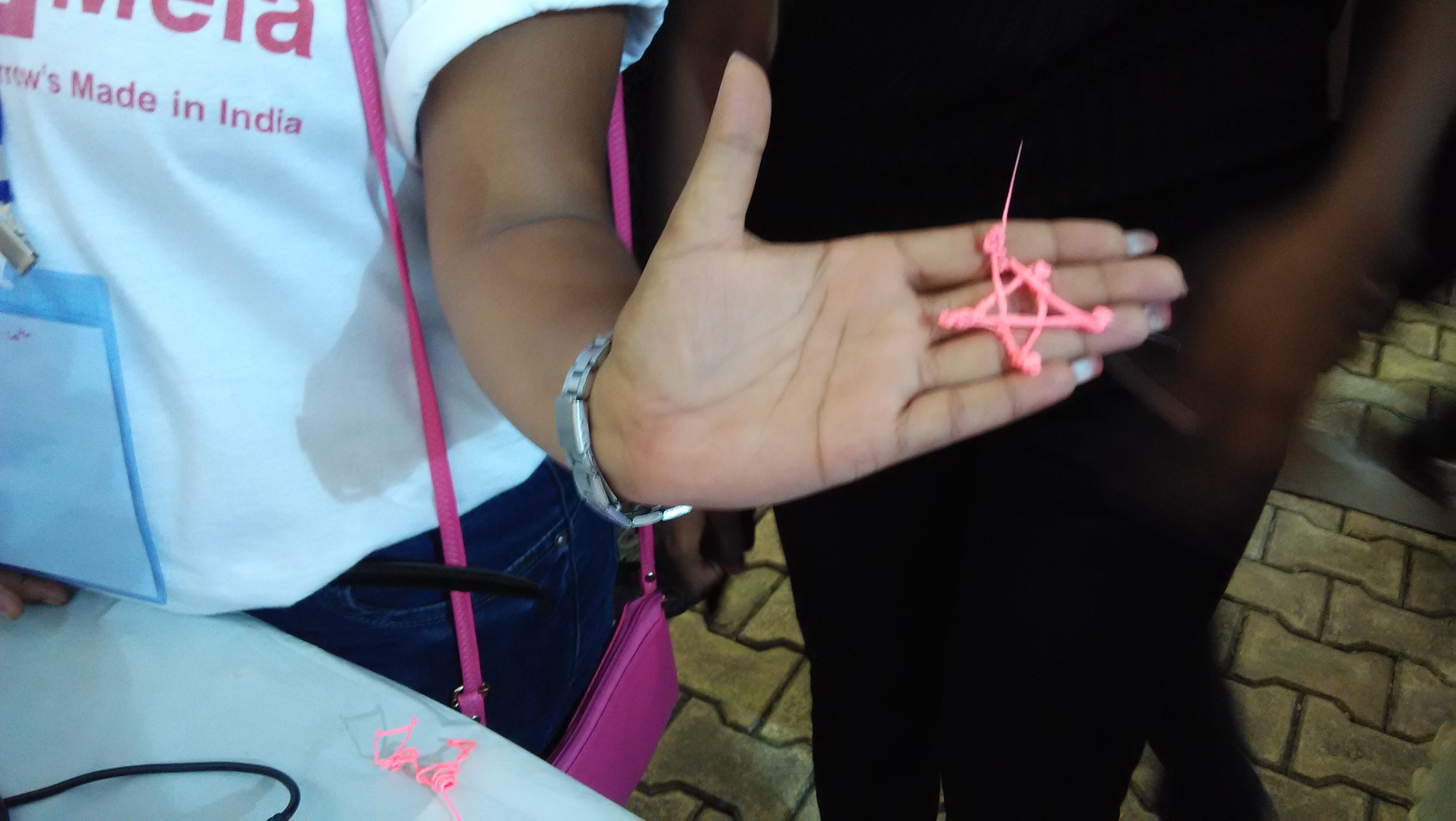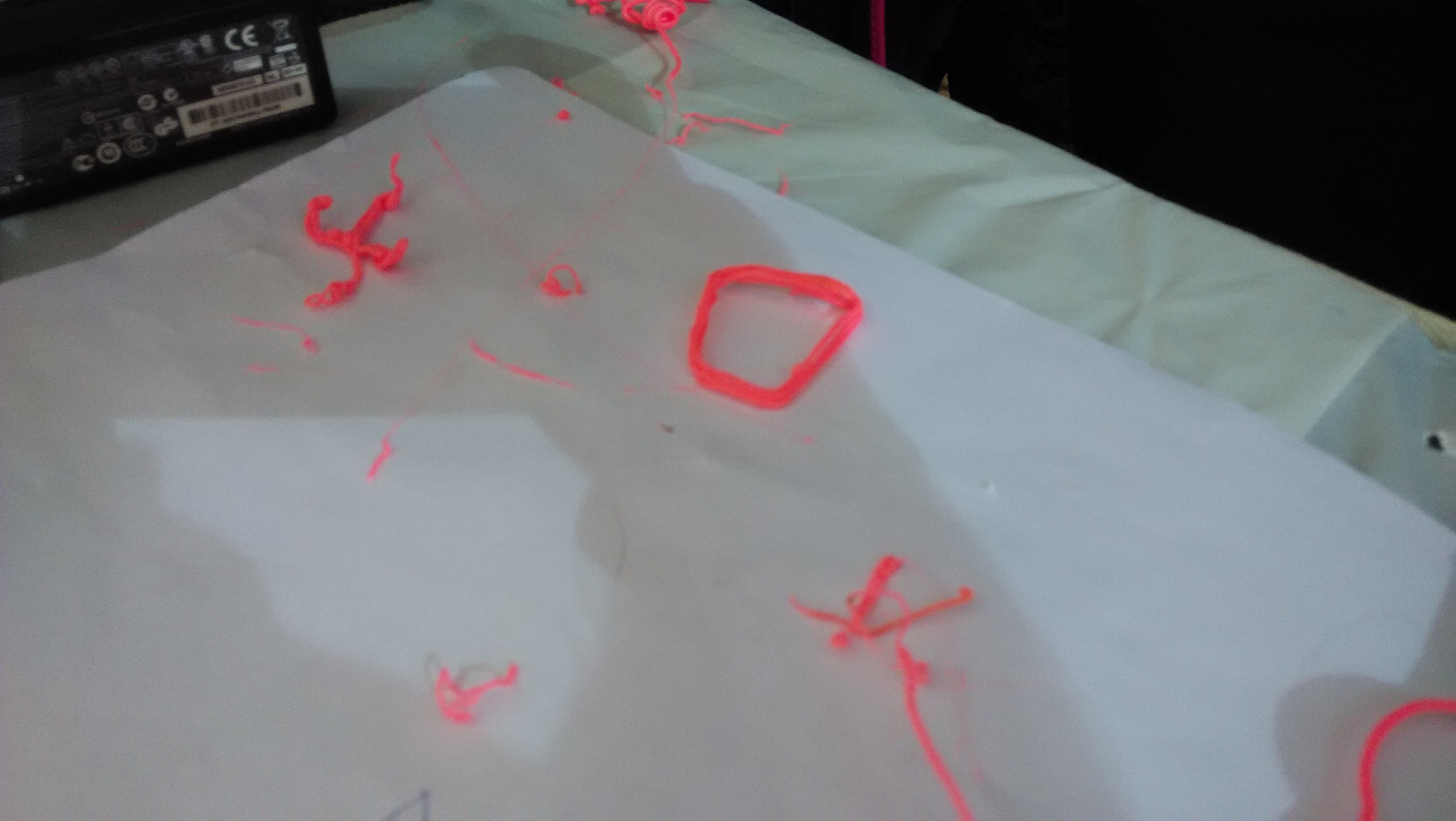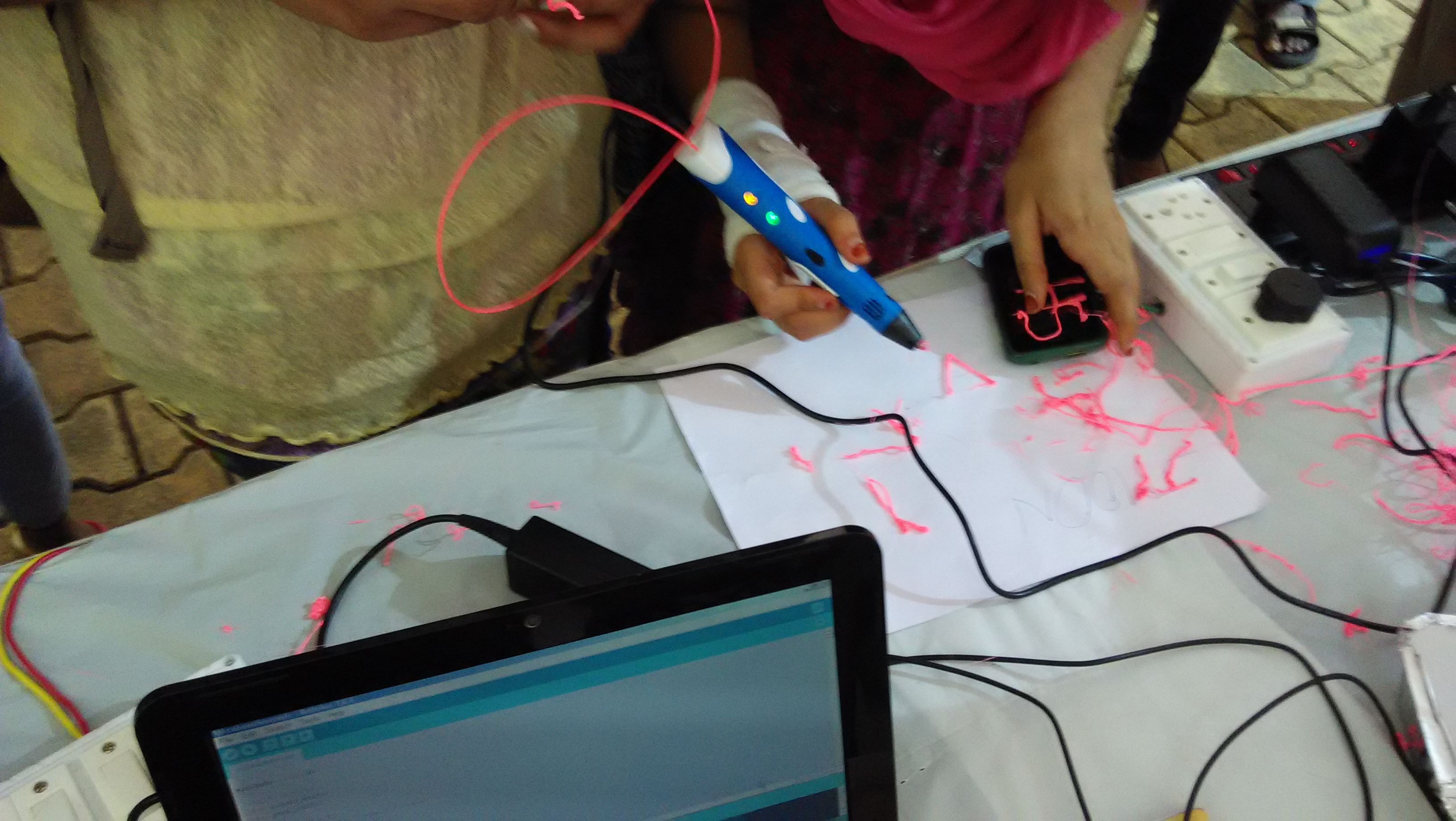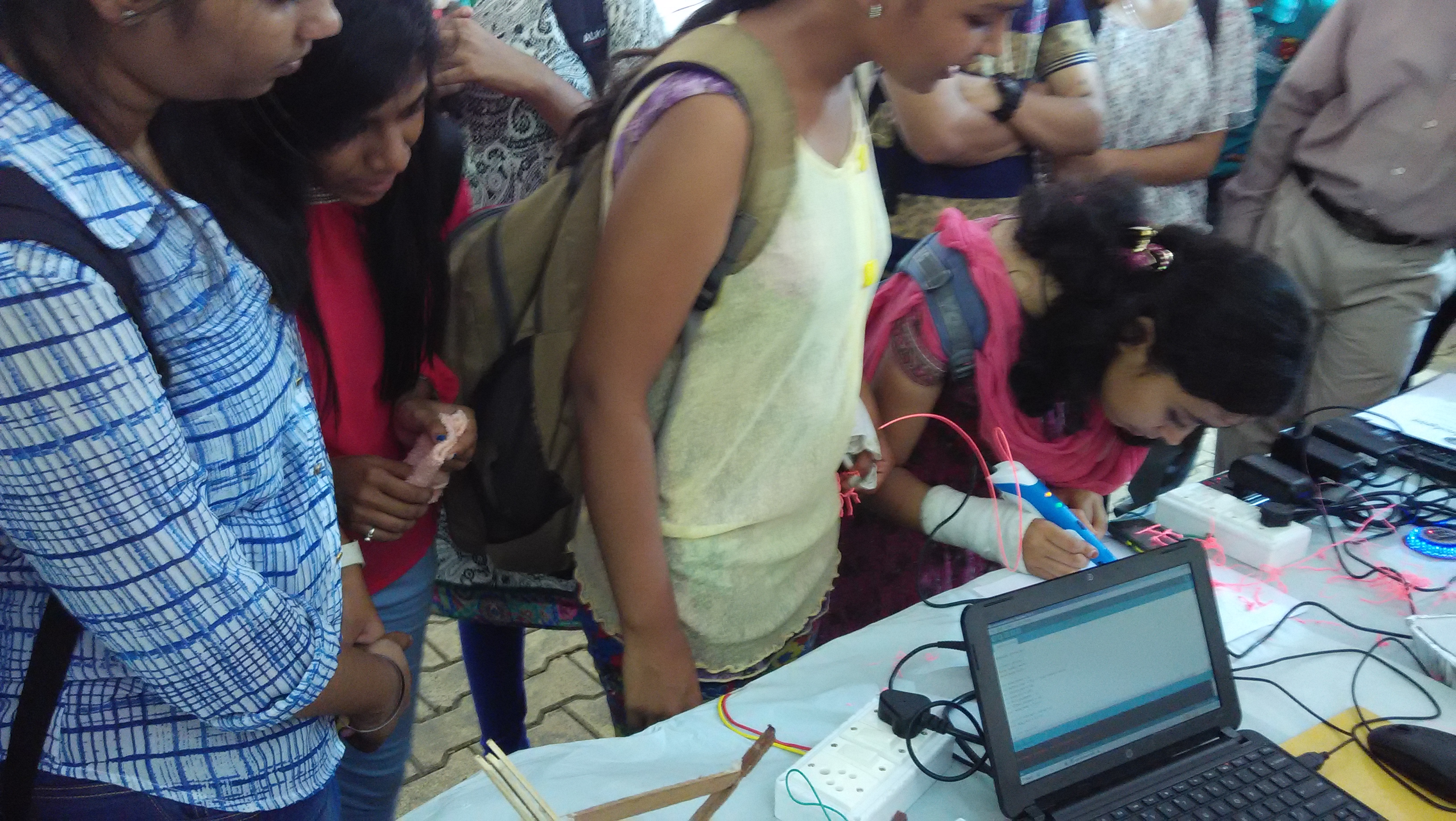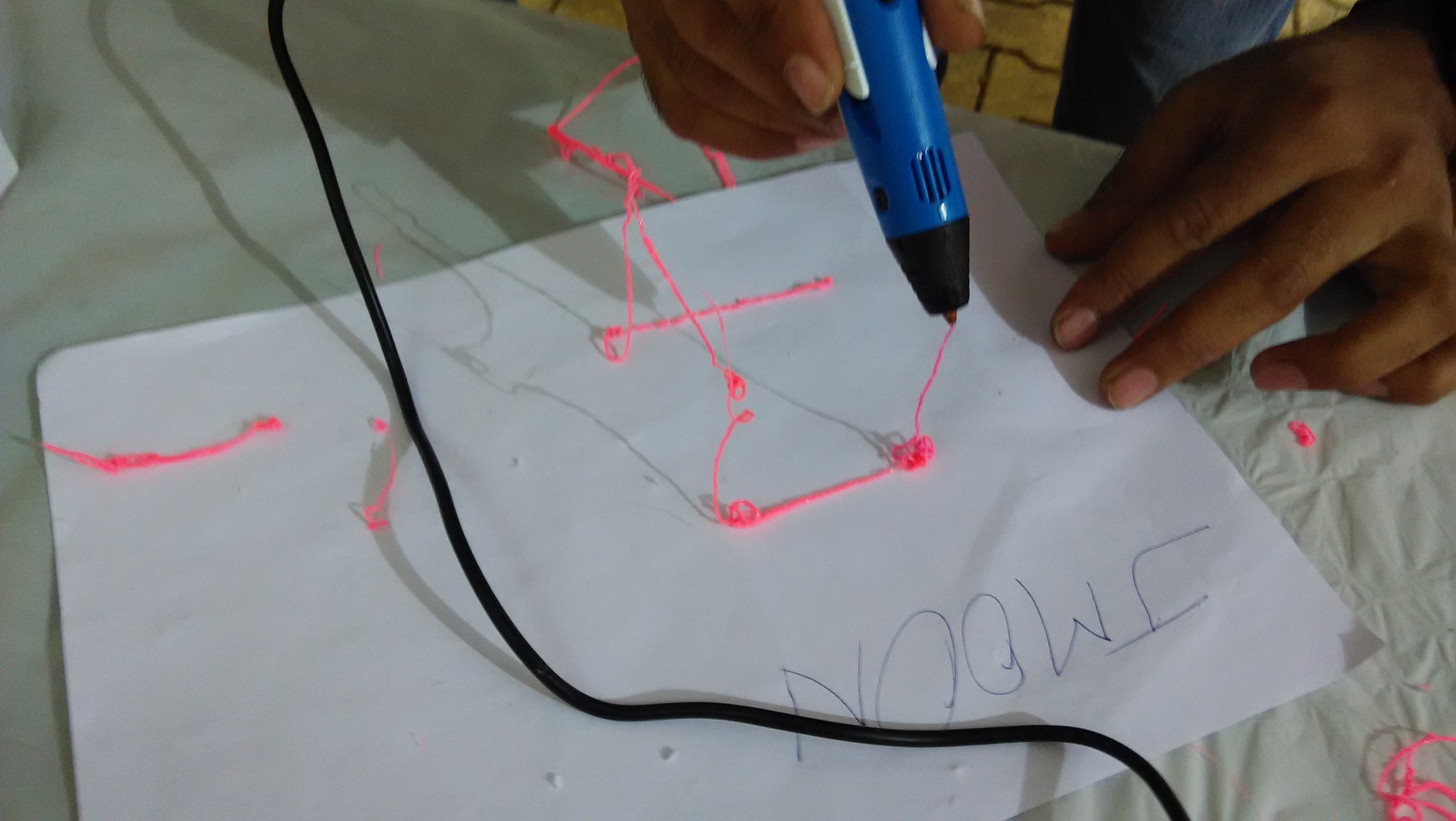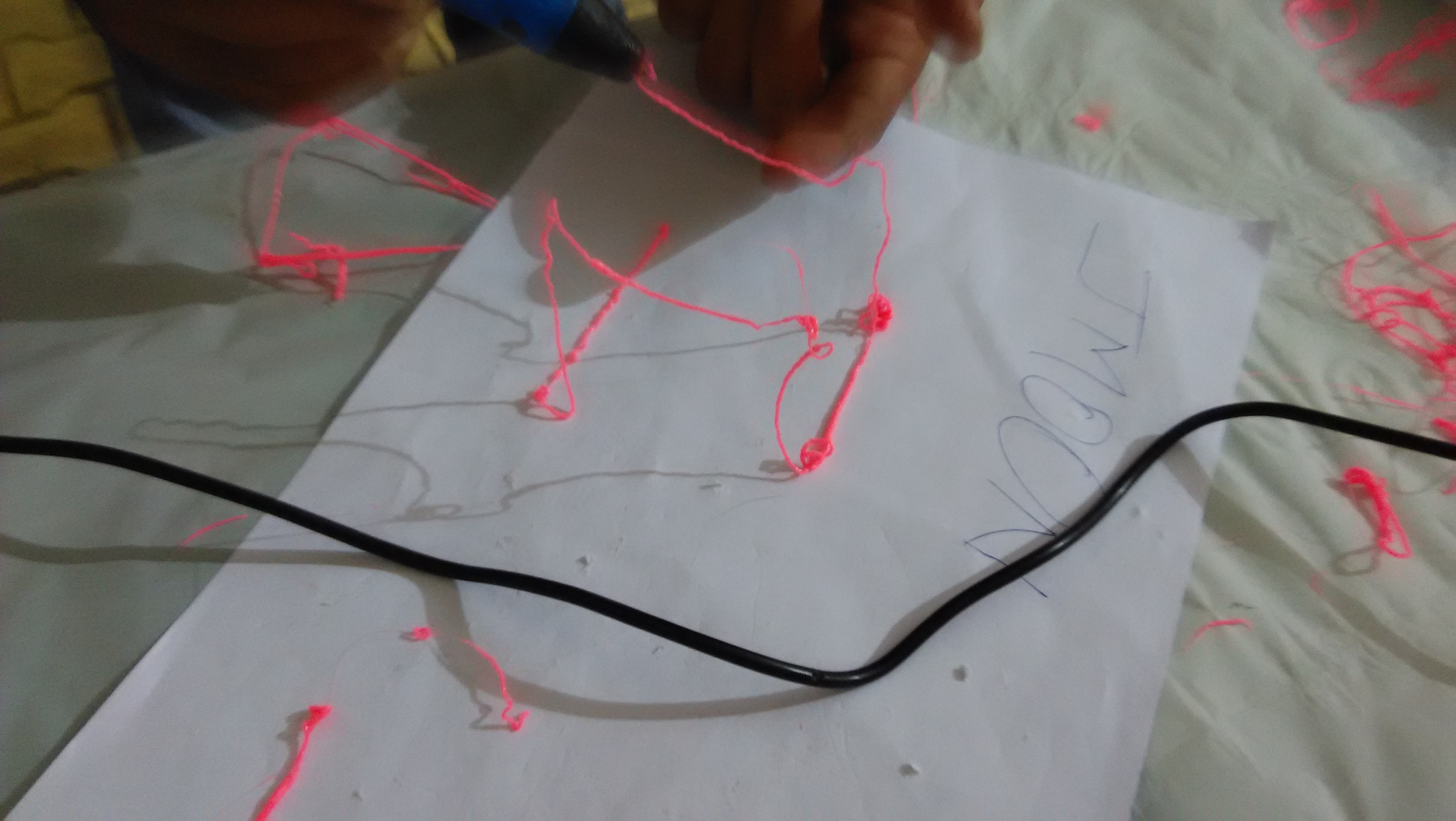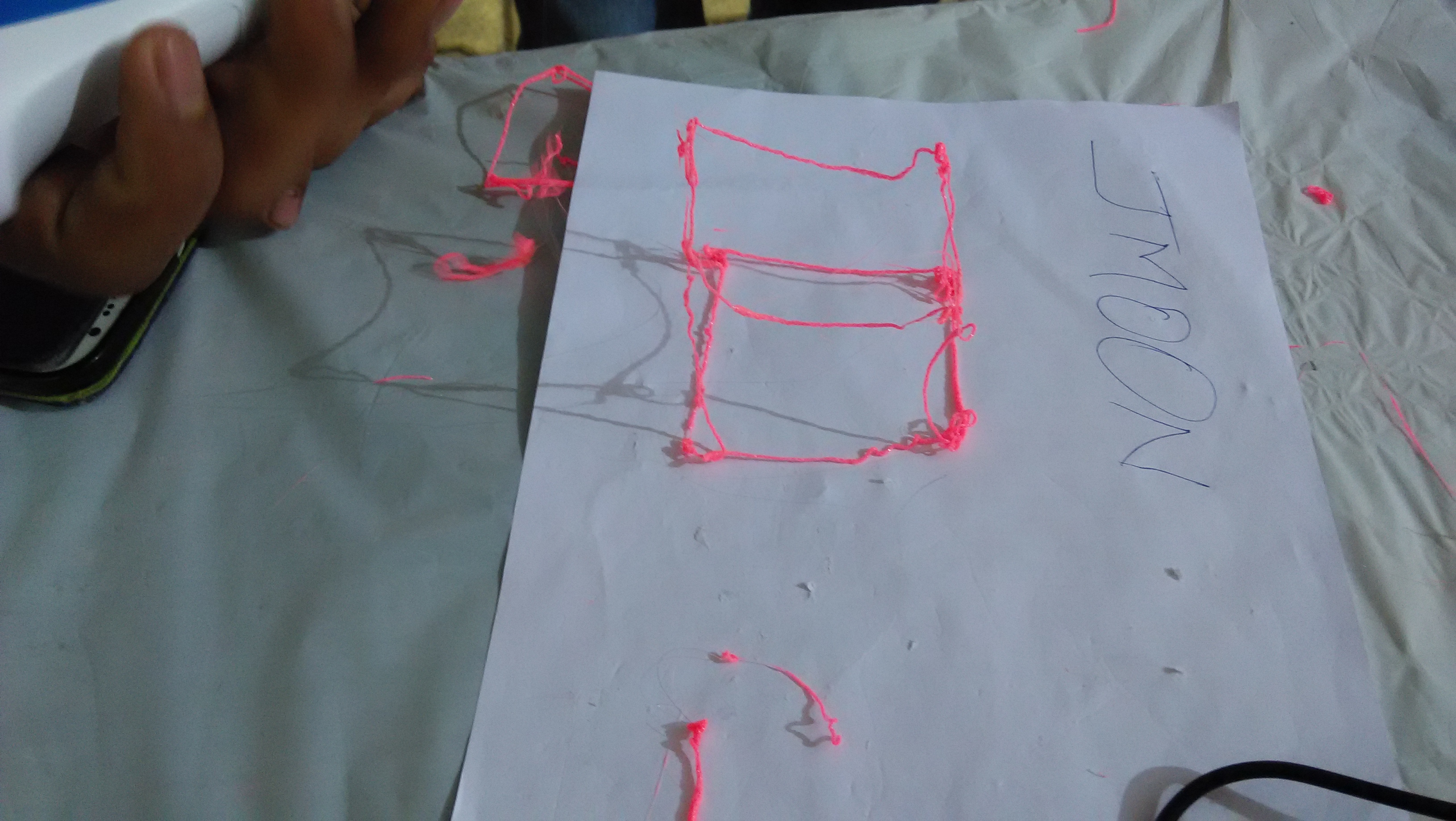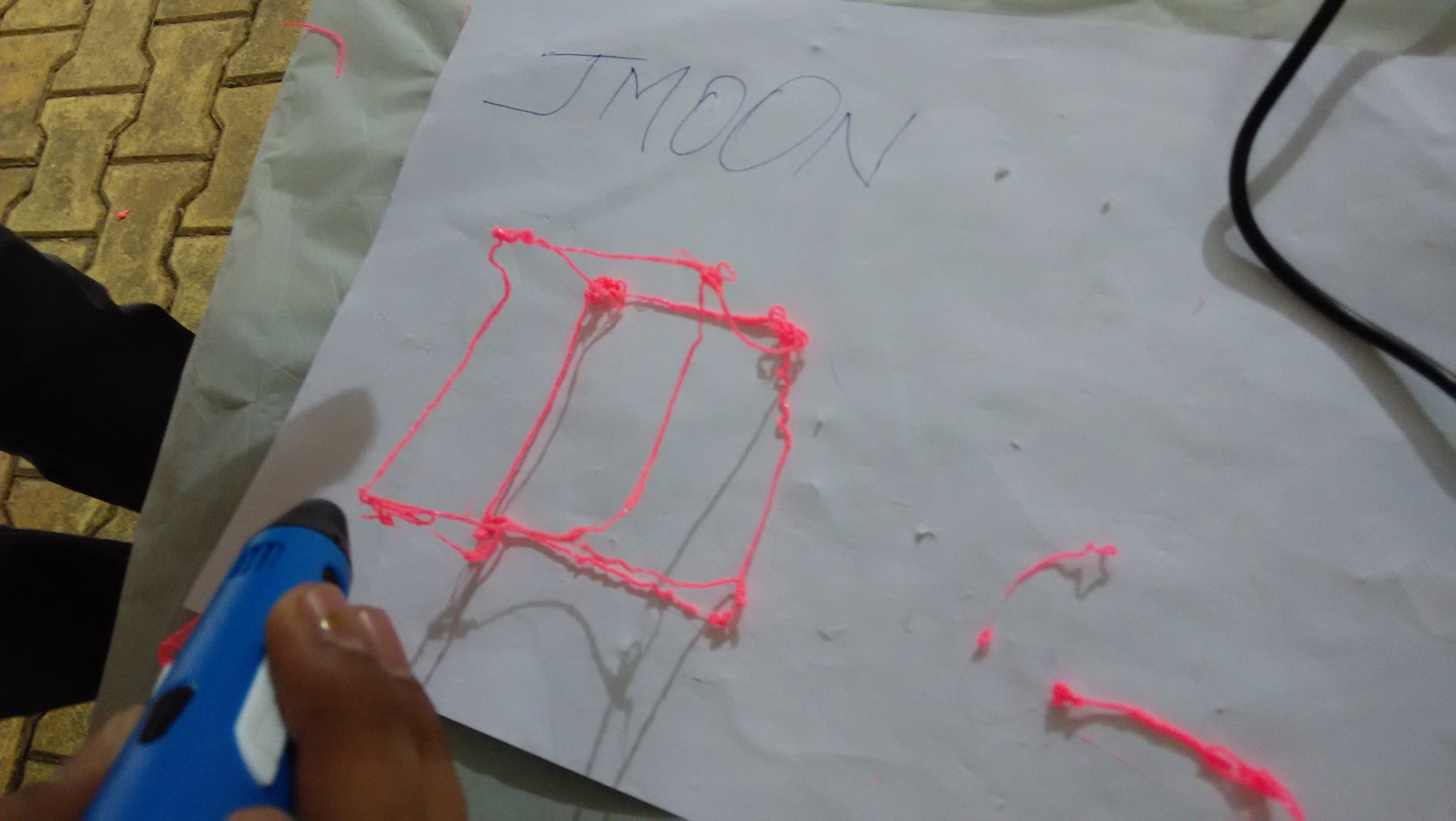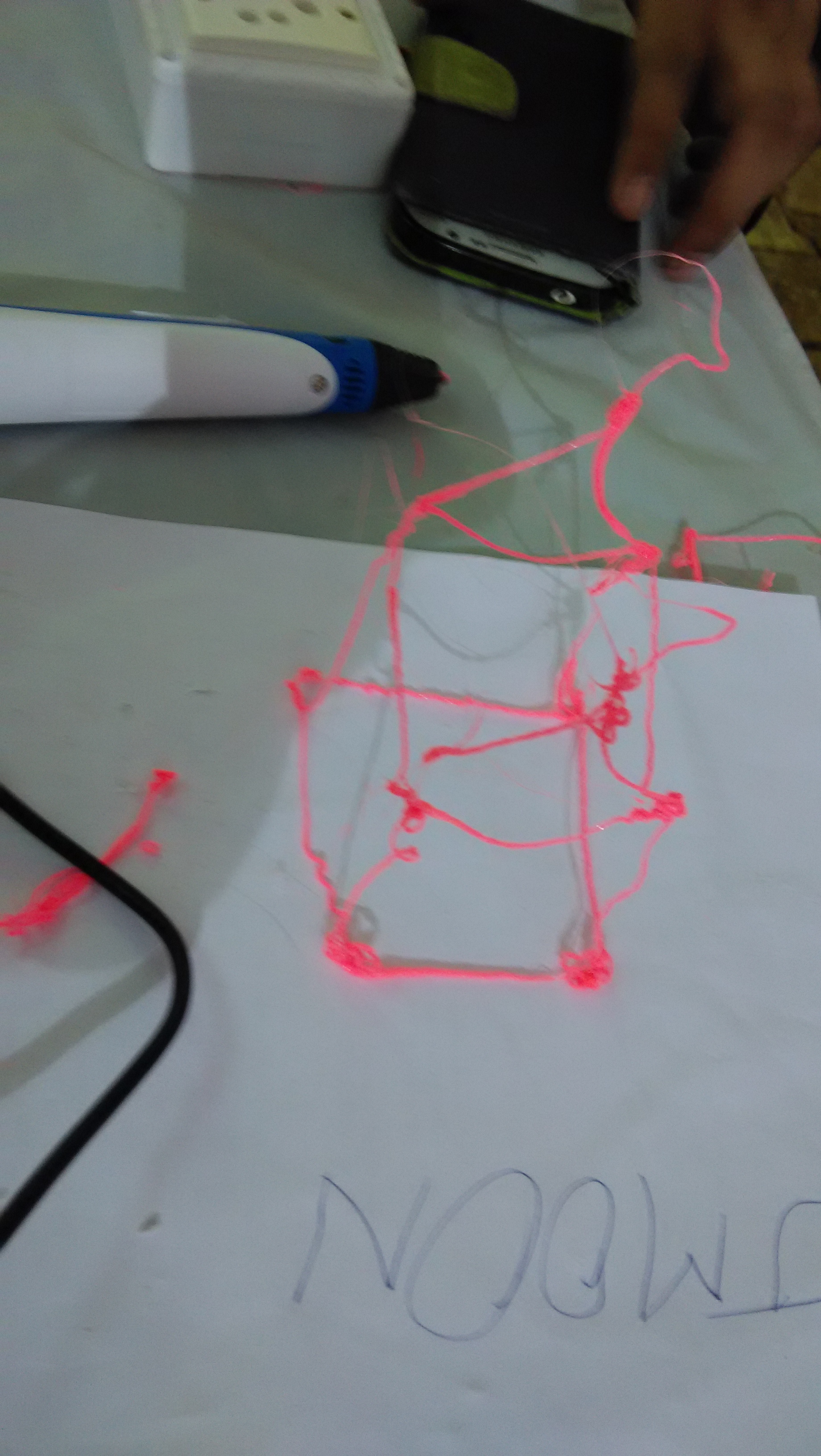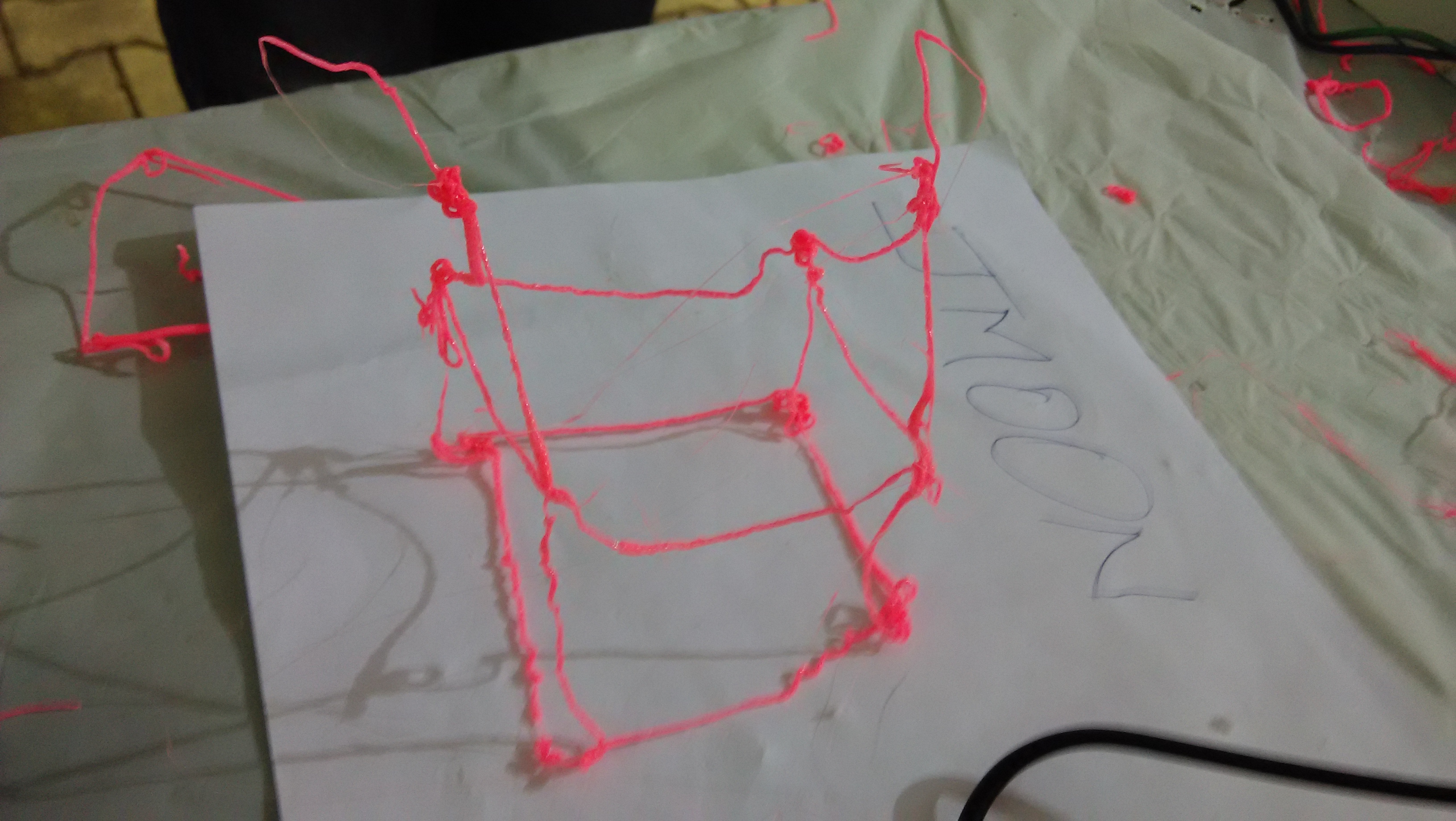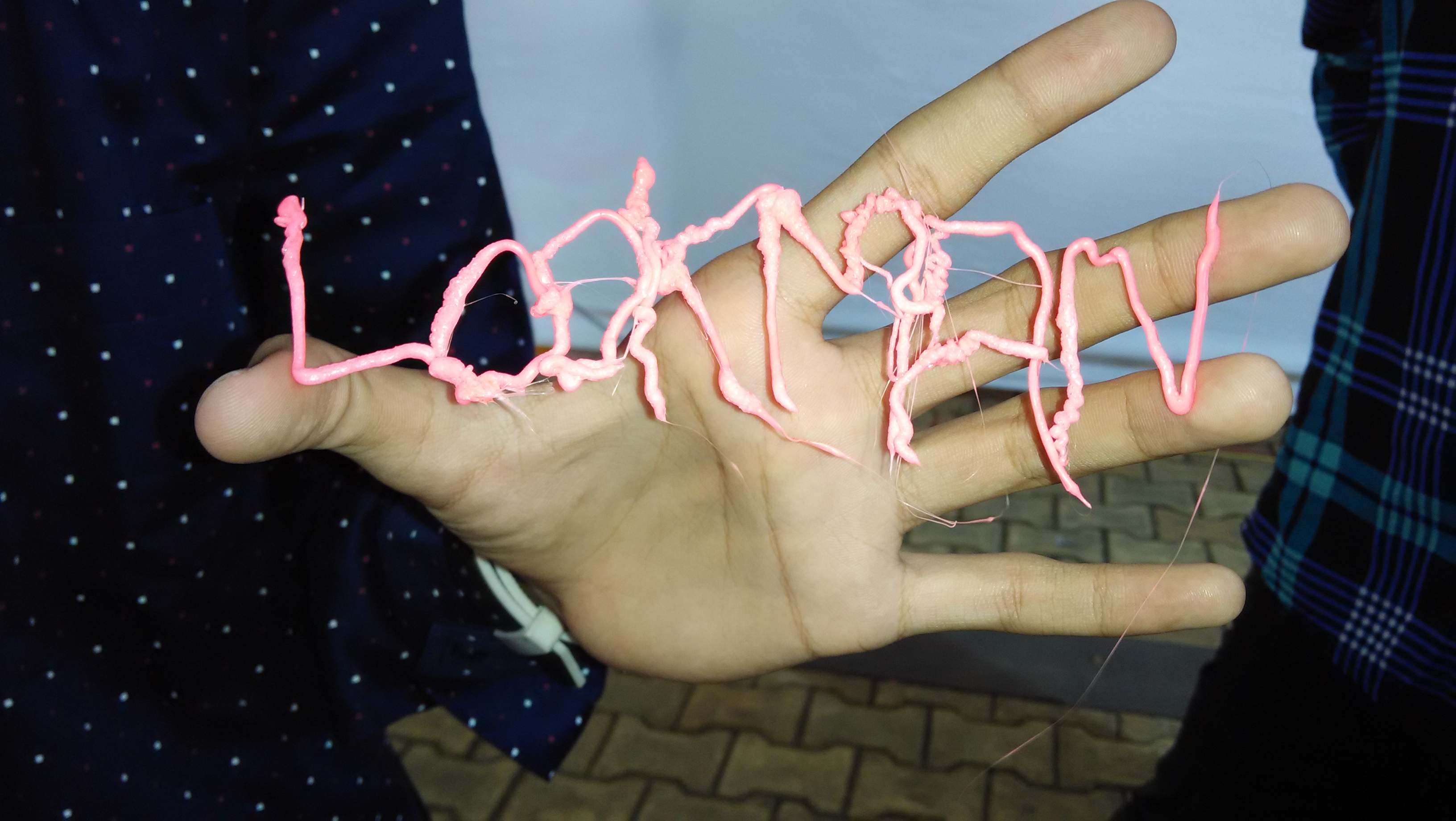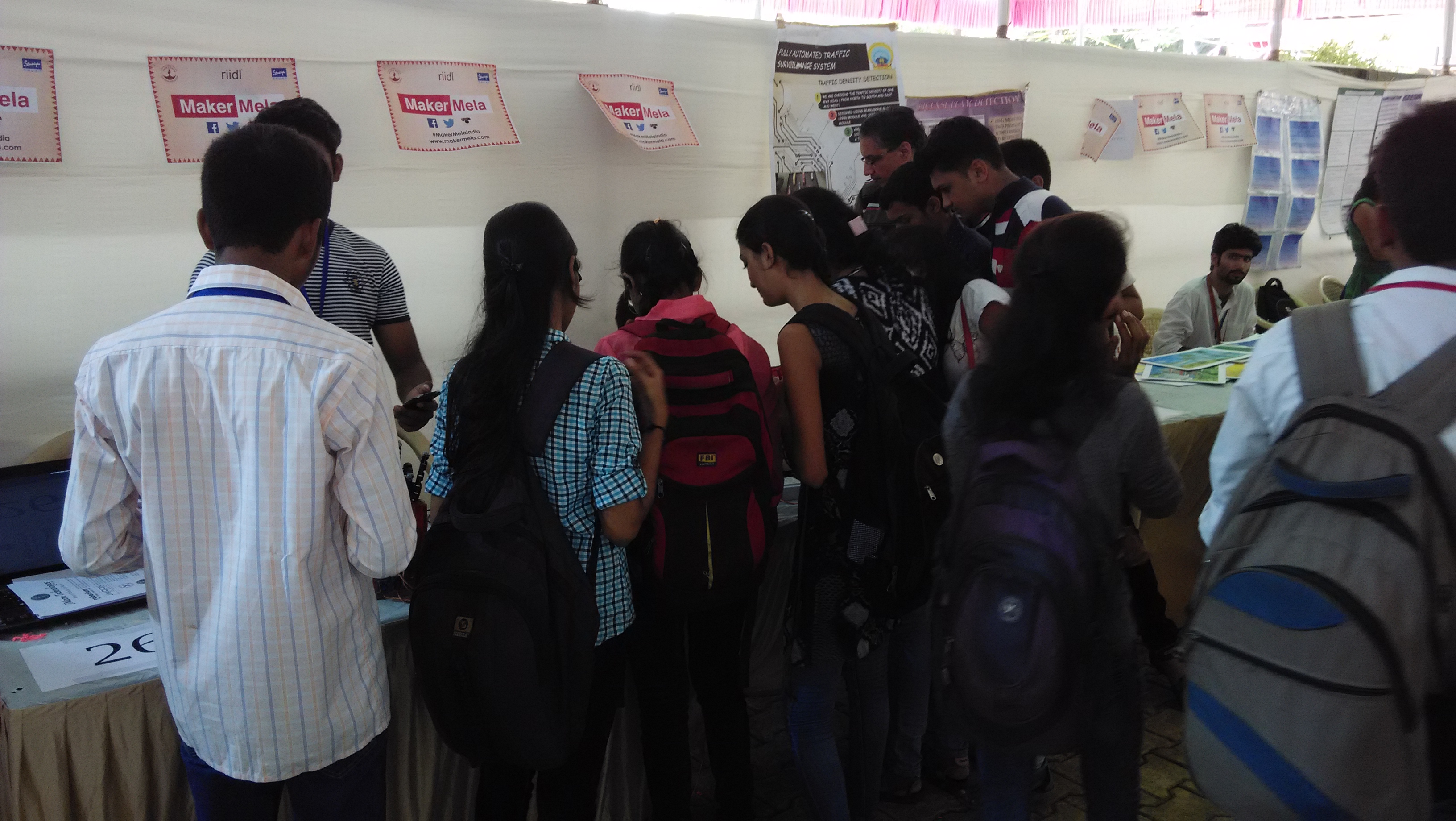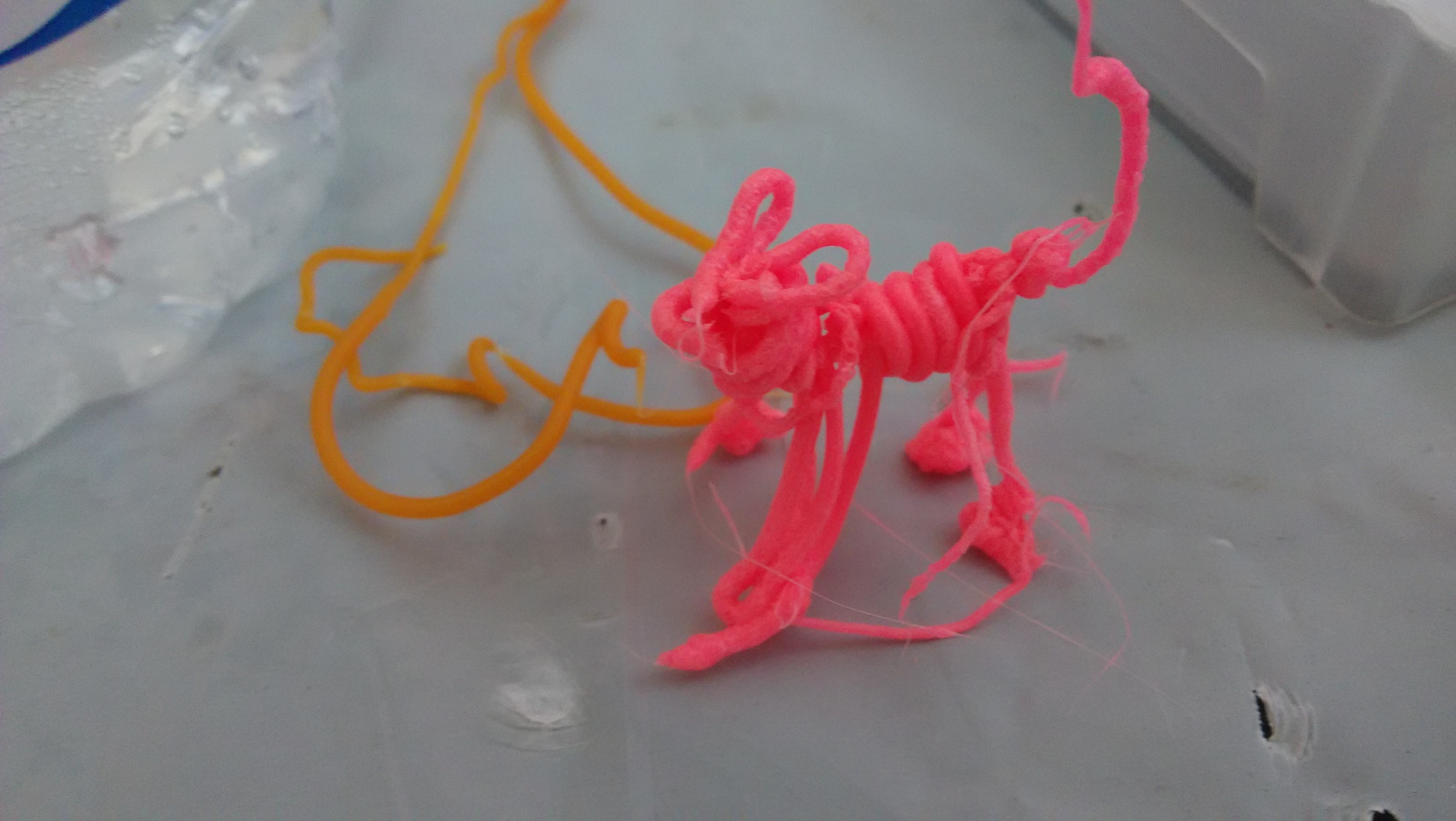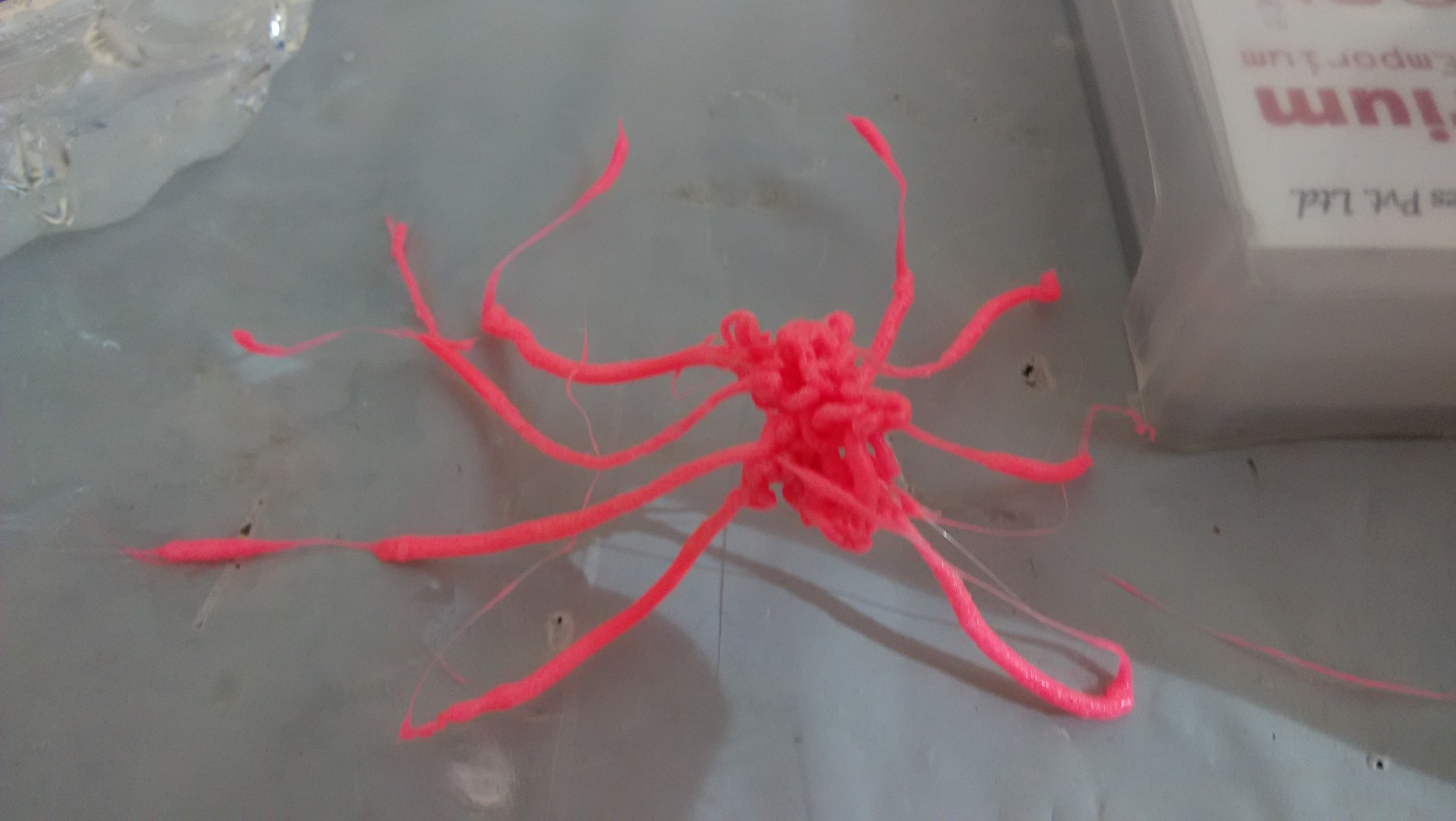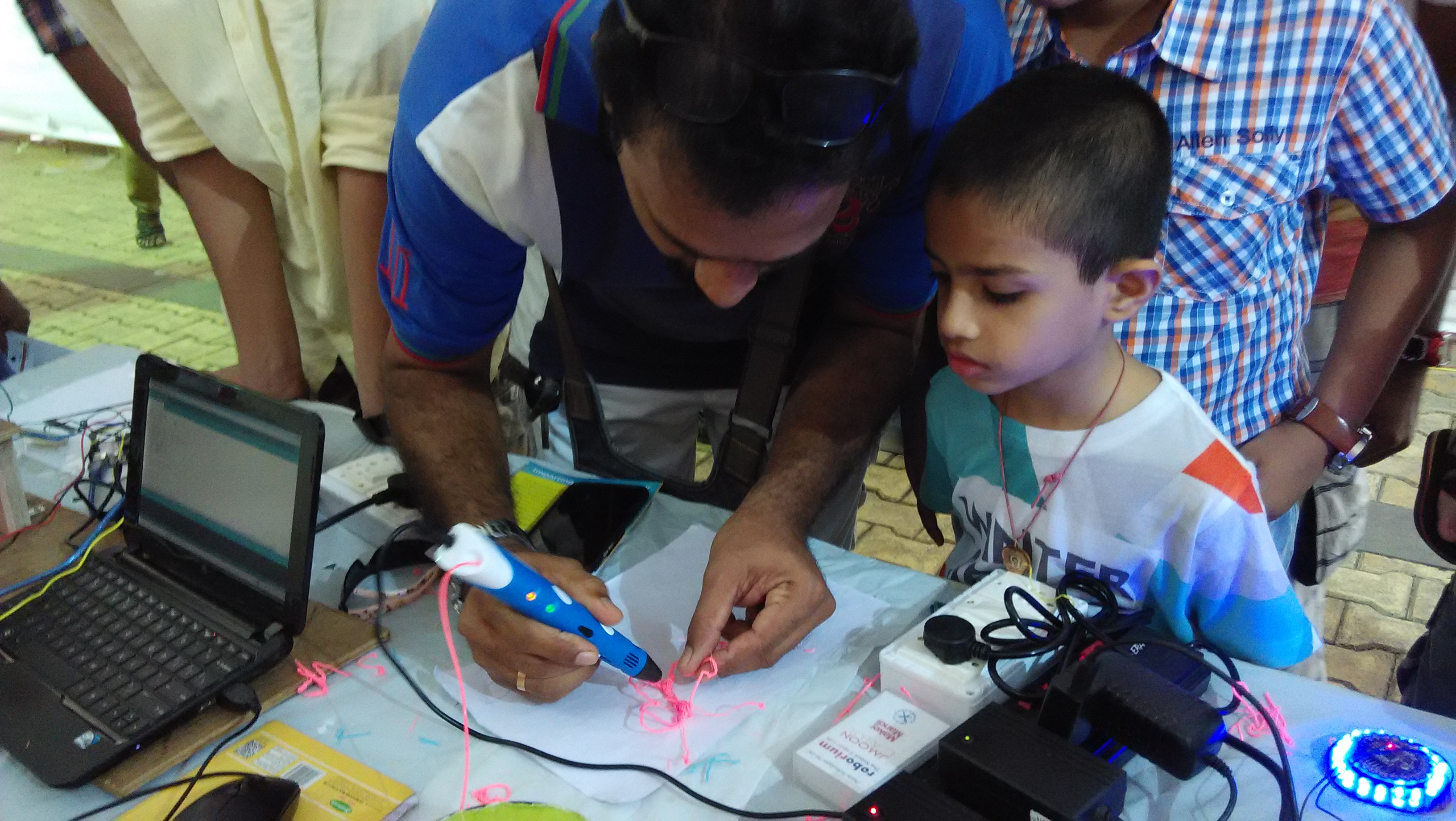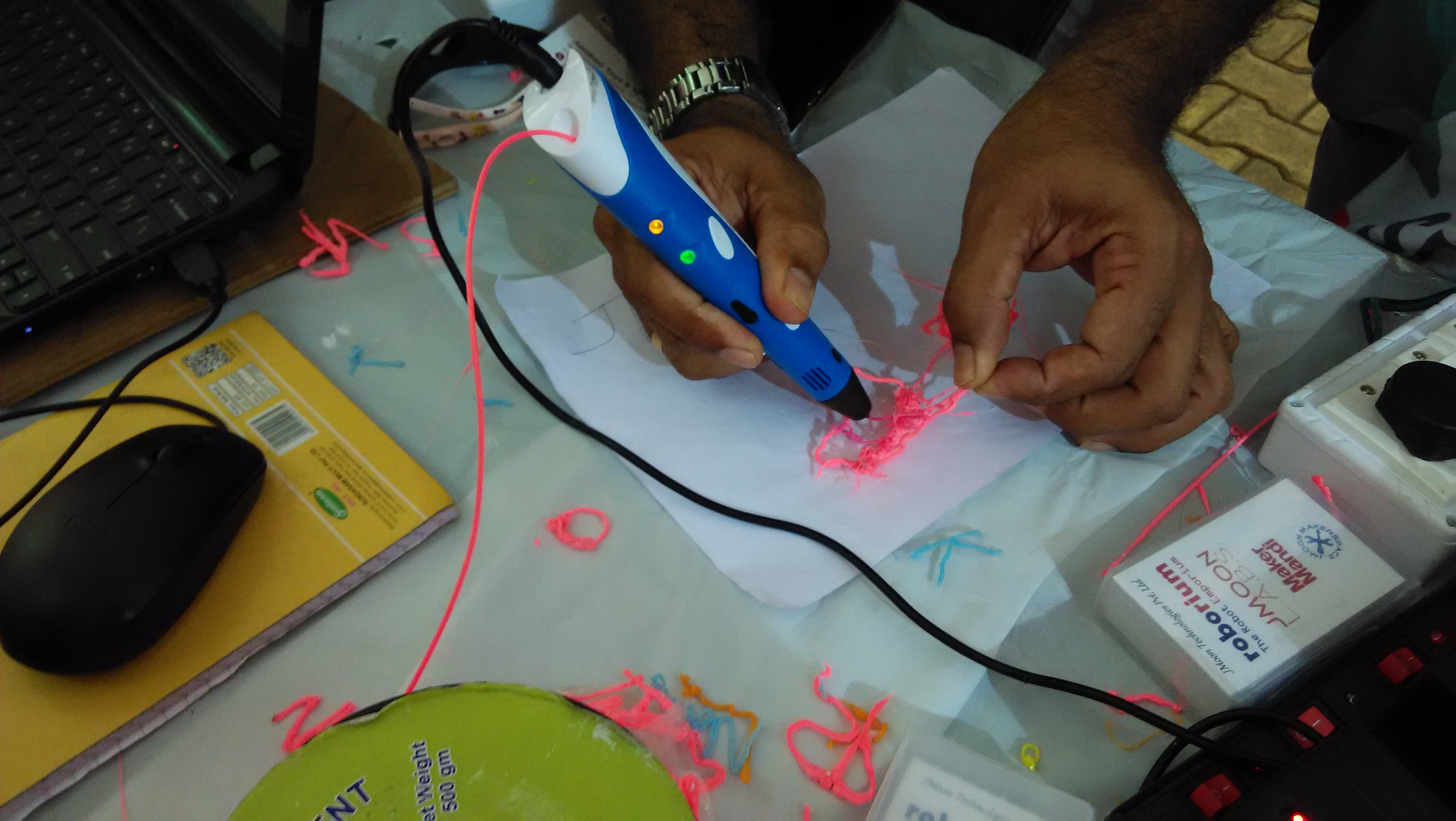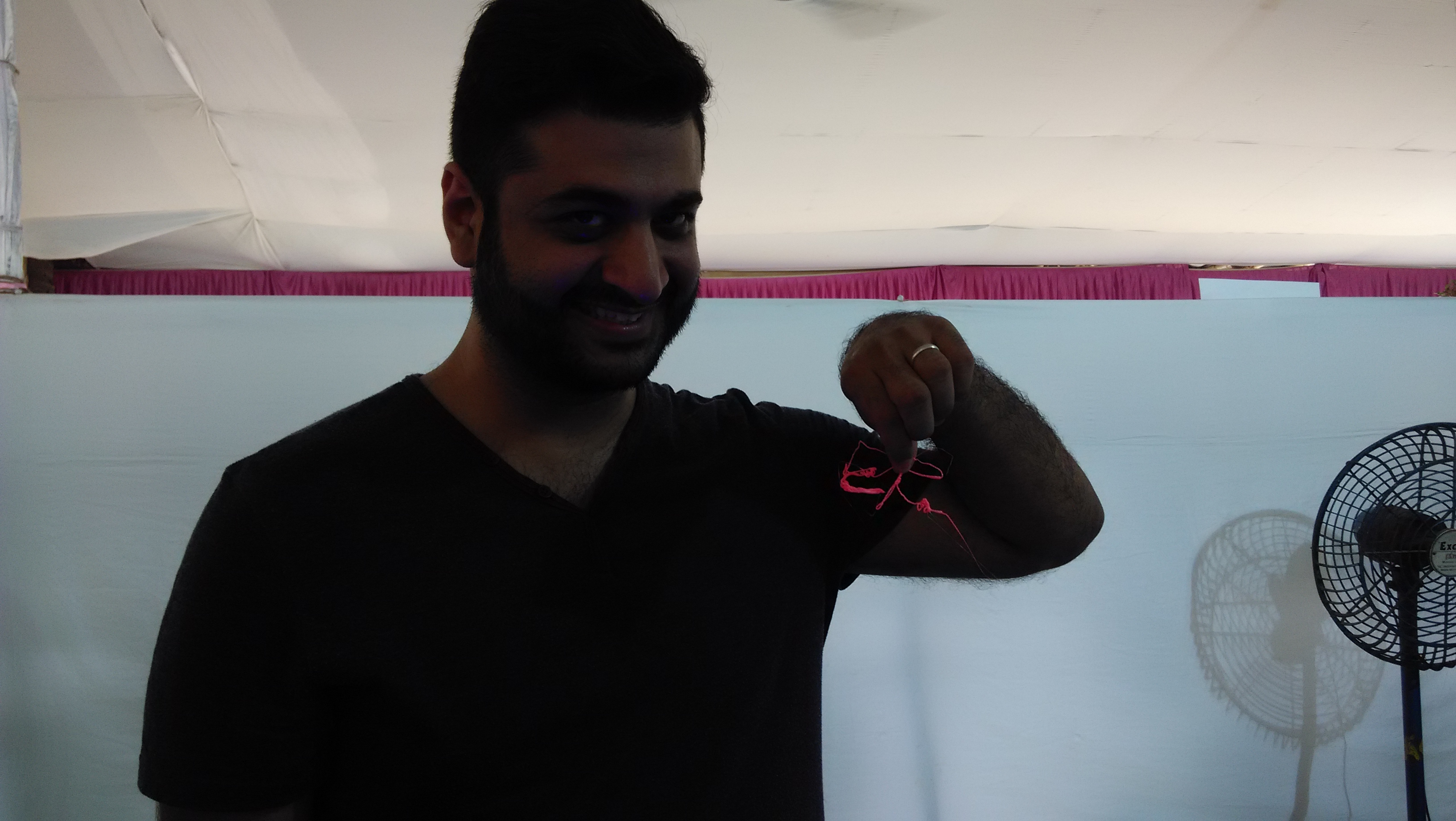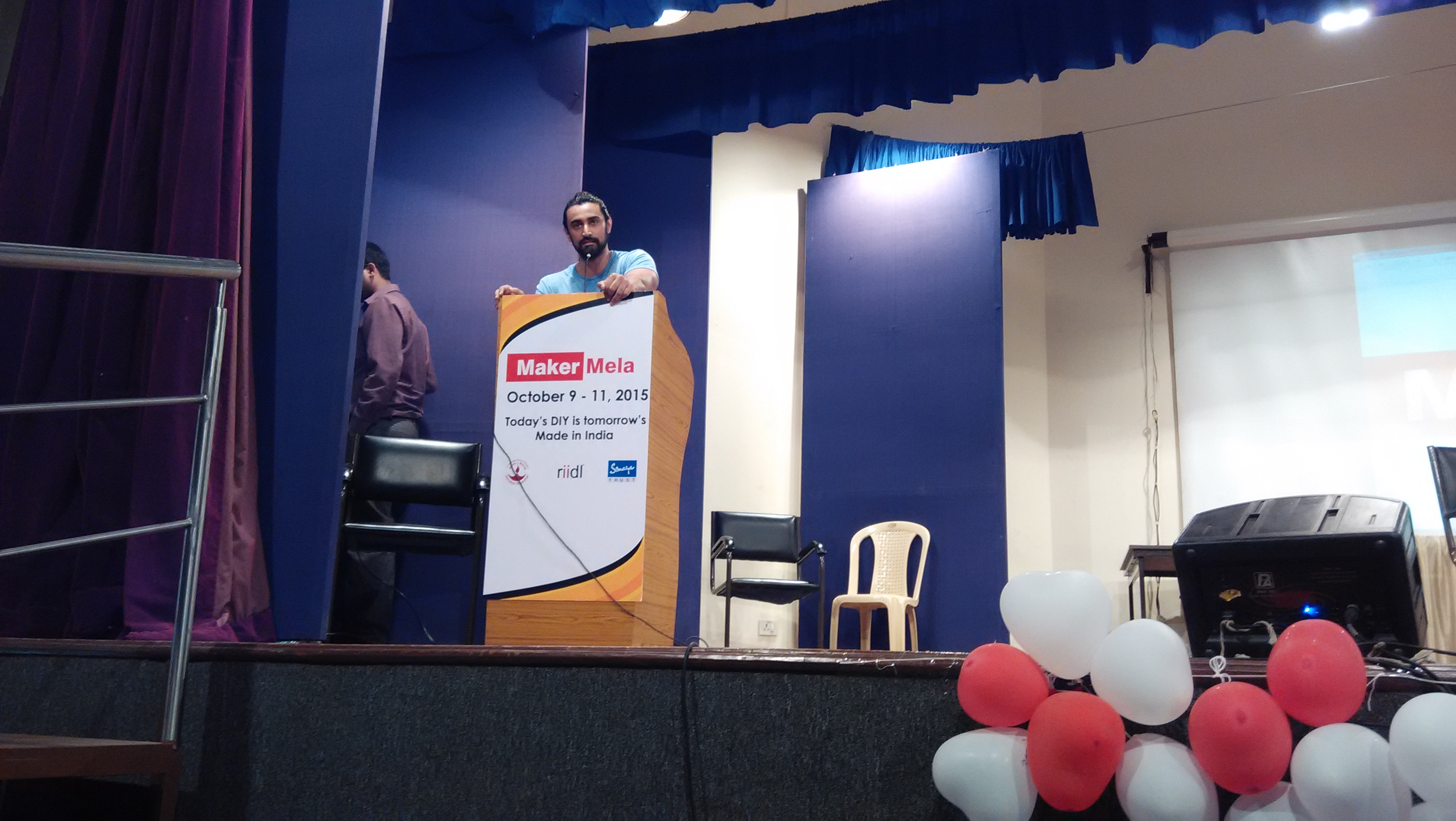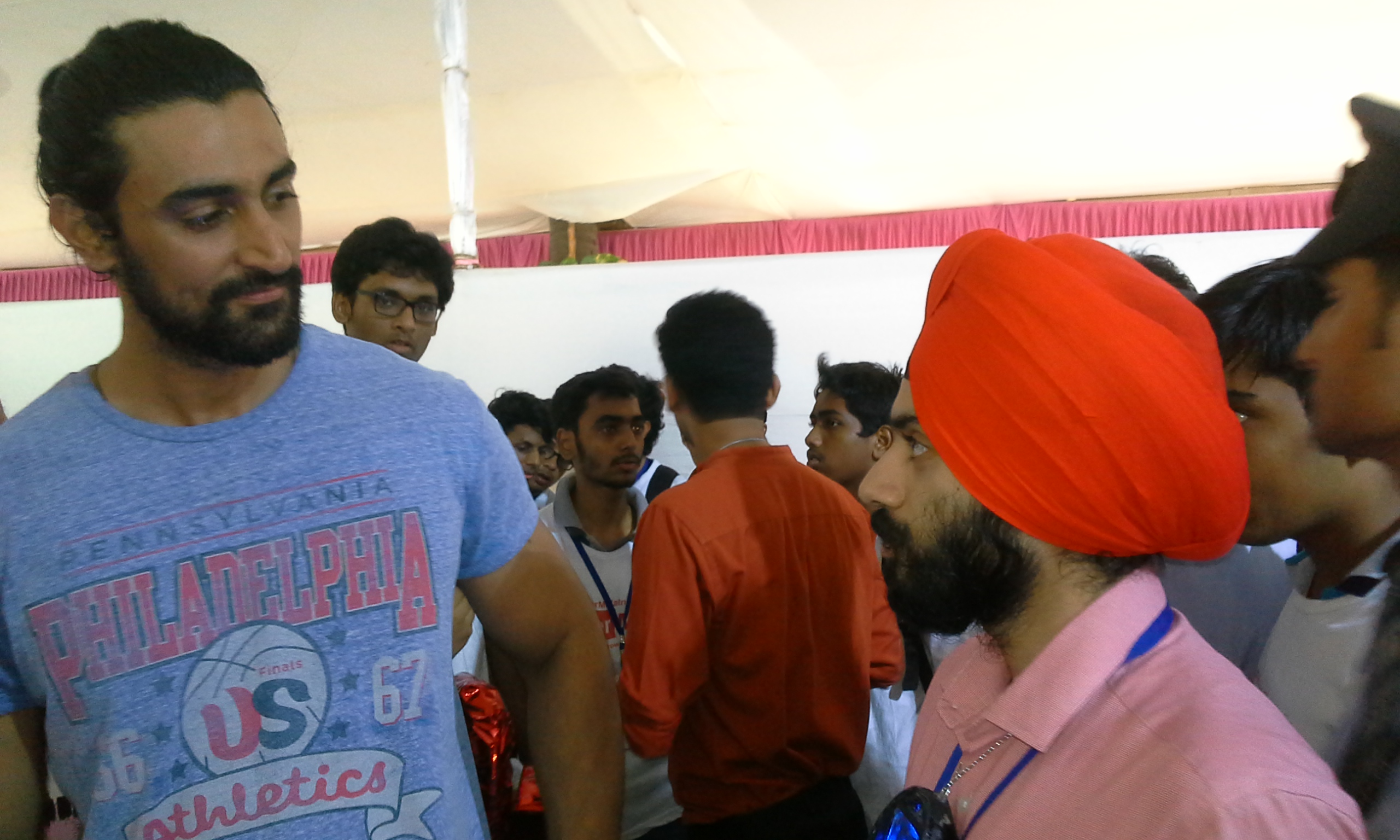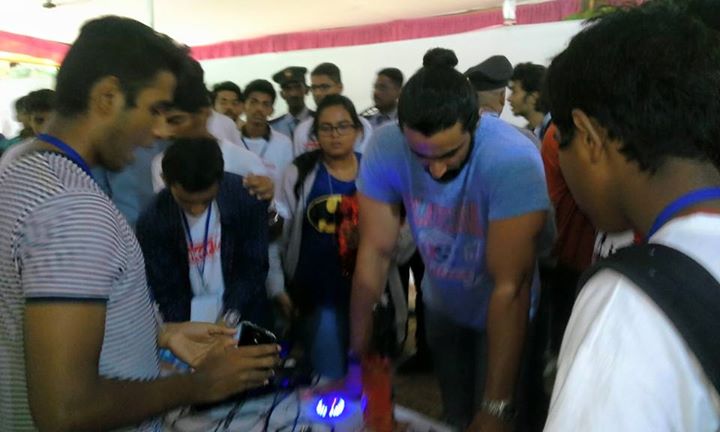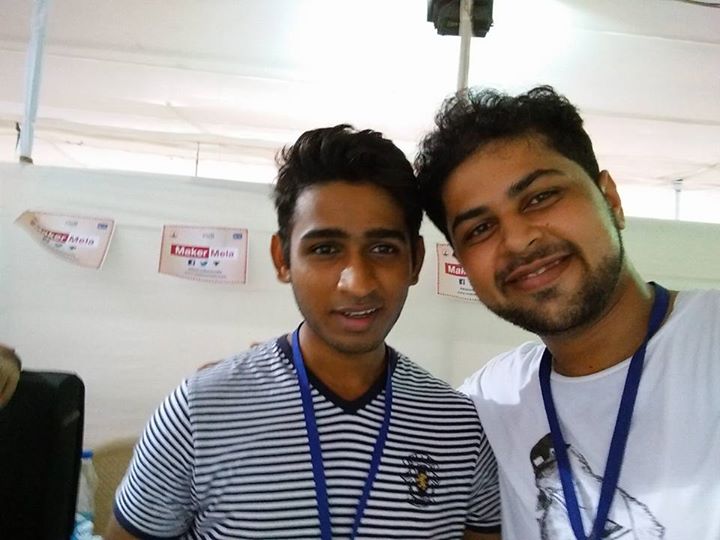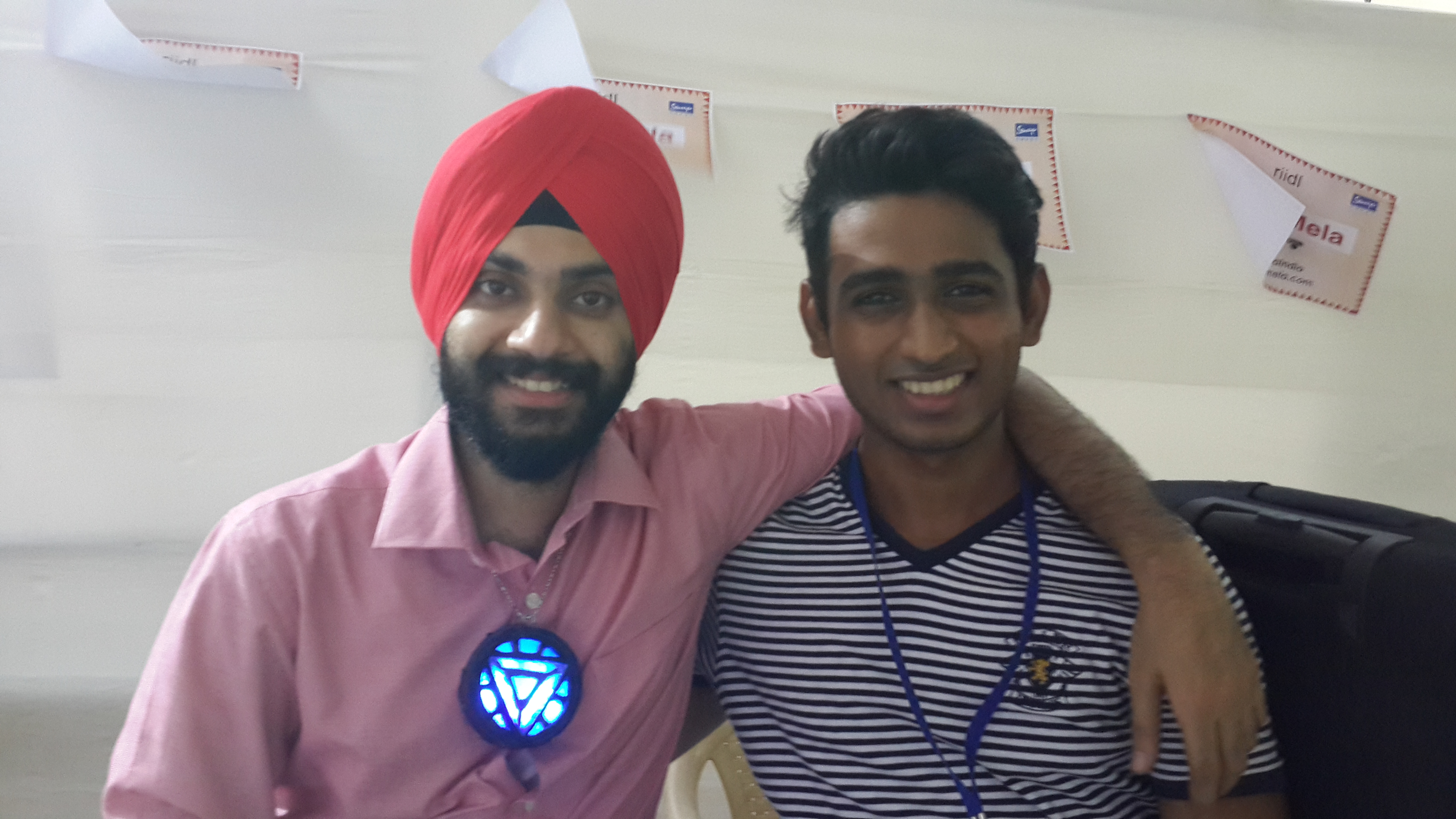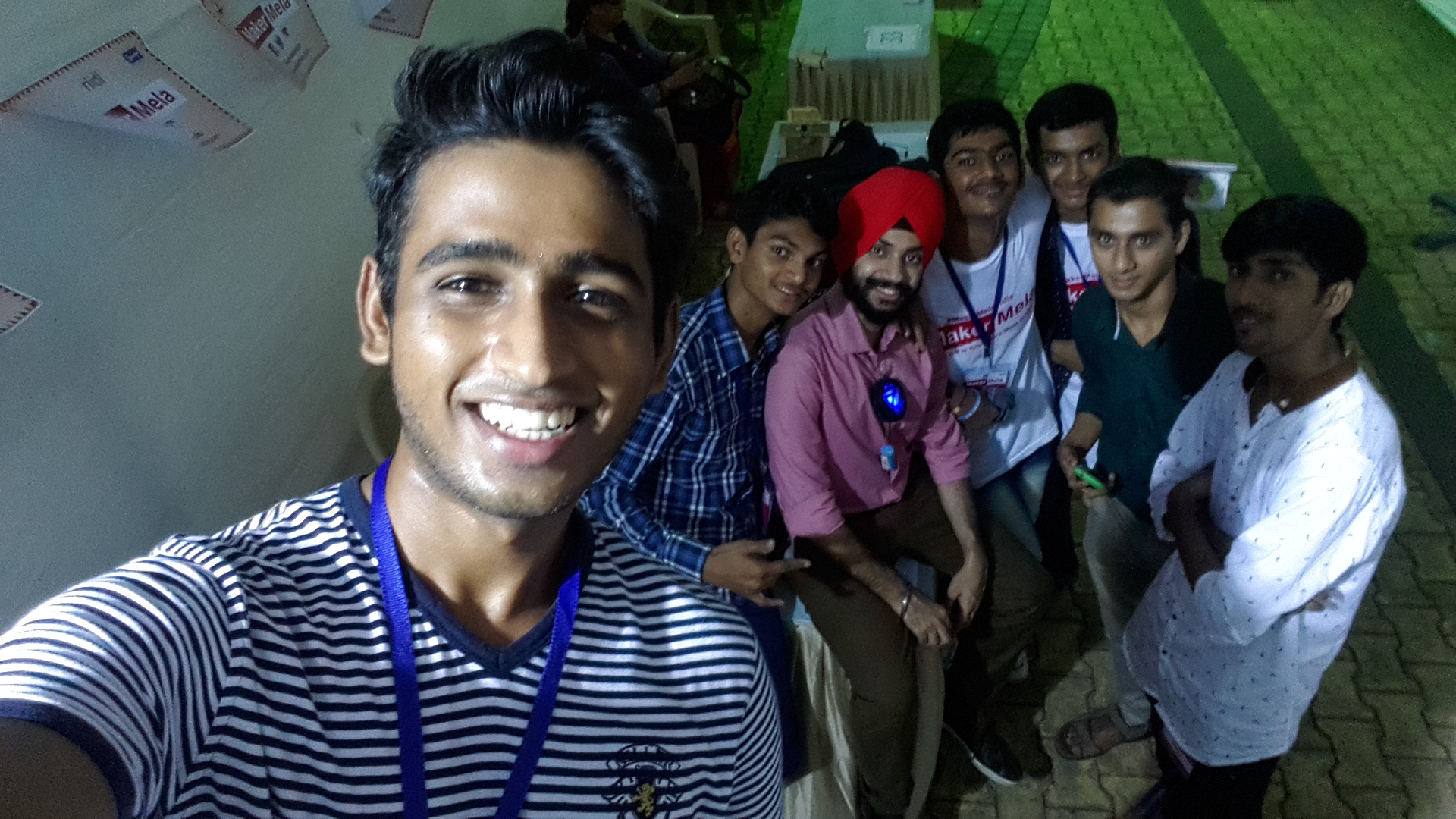 During this trip to Mumbai, we met actors, film-makers, animation experts, and many more people, to discuss the future of Maker Movement in India. We also helped India's top cosplayer, Niha Novacaine, who loves us and regularly tests out materials being added to MakerMandi, with electronics for her costumes as she prepared for the upcoming Blizzcon and Delhi Comic Con. She liked the Arc Reactor so much, that we decided to gift it to her.
We got back to Delhi on the morning of 14th October and immediately went to Intel Makeathon, being held at Ramjas School, R.K. Puram where the founder (Jasmeet Singh) and one of the interns of JMoon Technologies Pvt. Ltd. were mentoring school children on their various projects.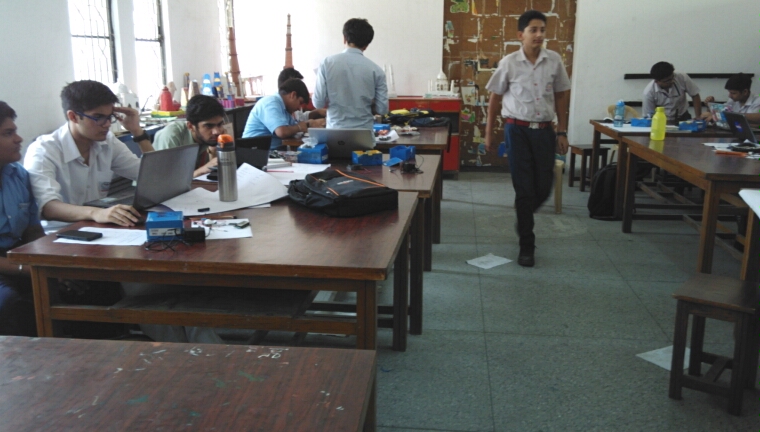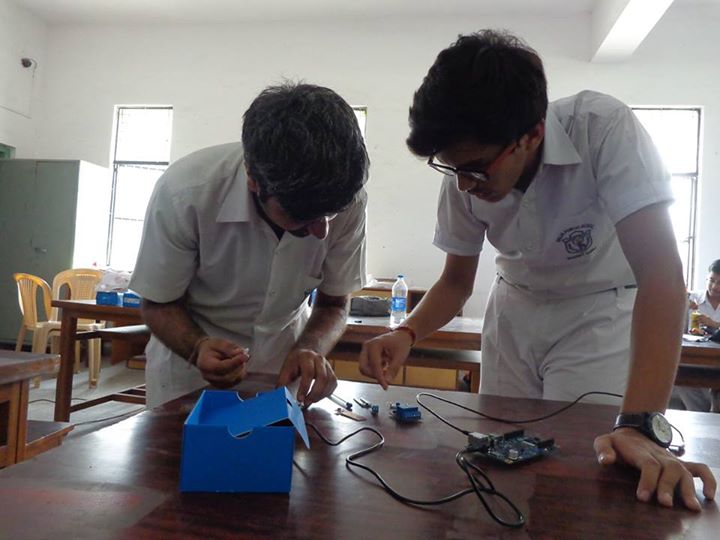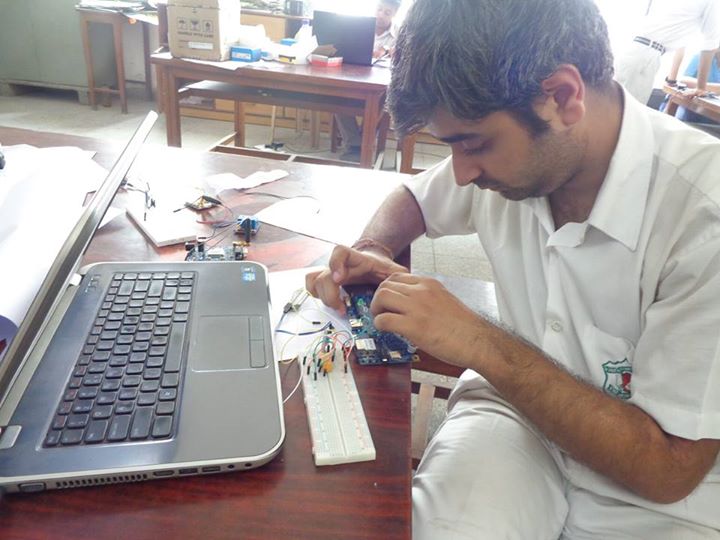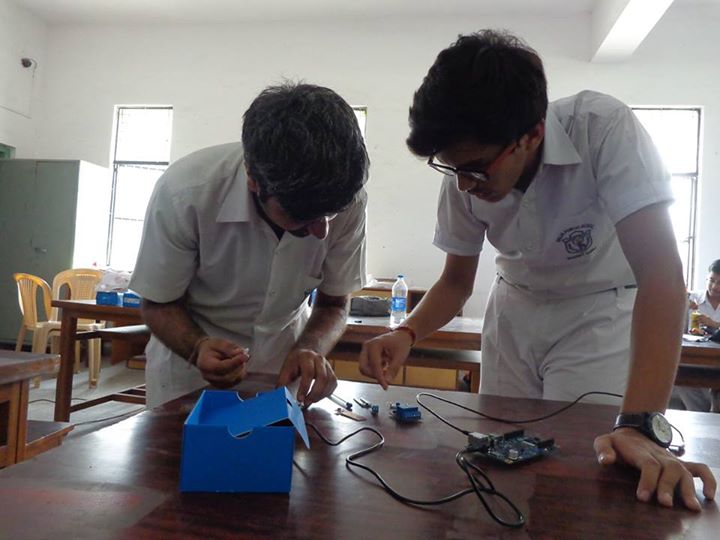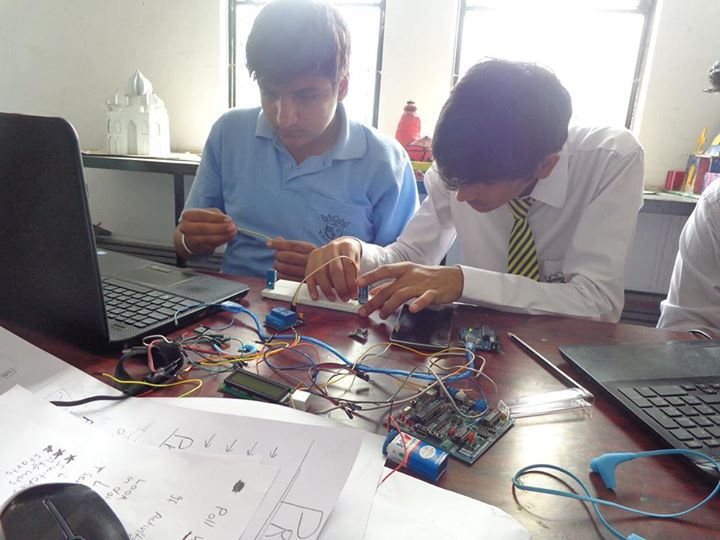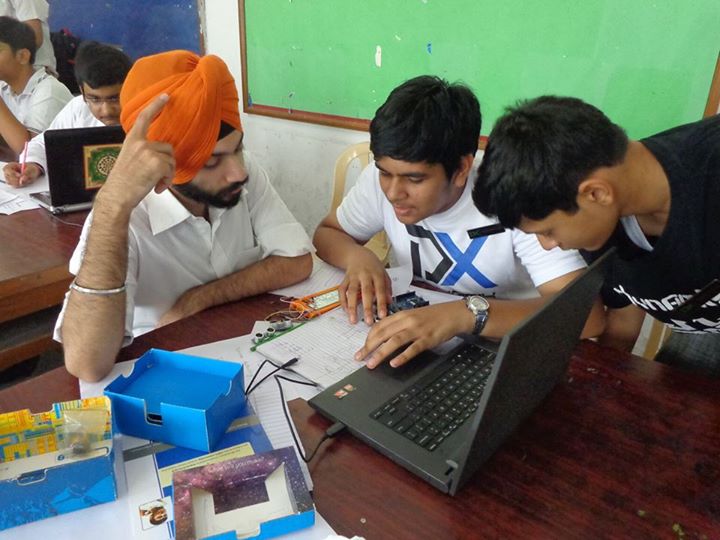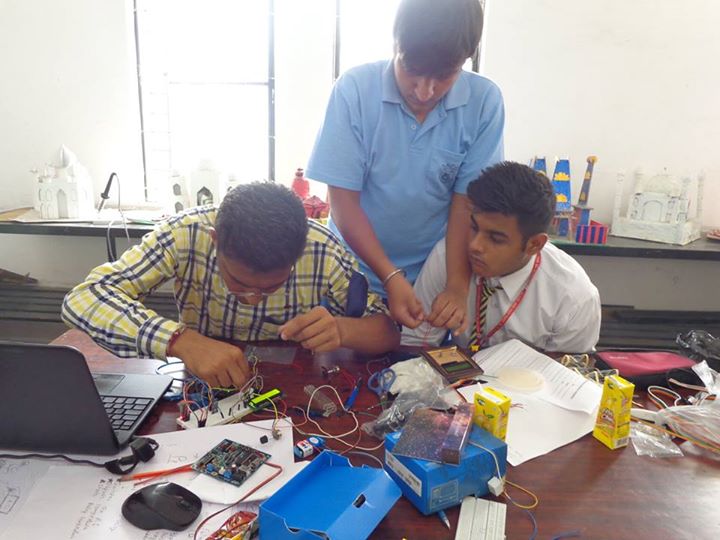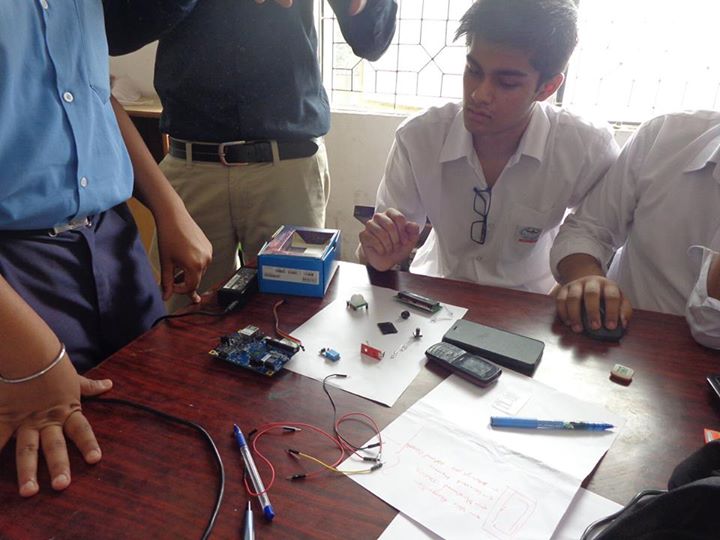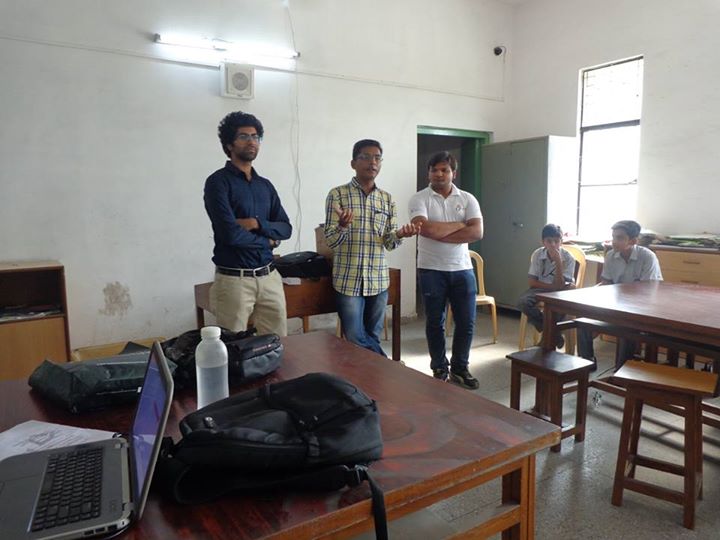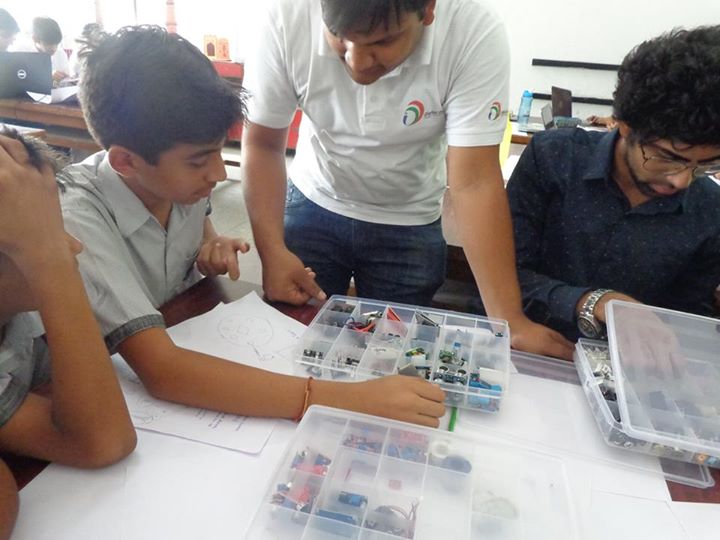 Immediately after the Makeathon, by the time JMoon Makerspace opened up in the evening, cosplayers started pouring in to complete their costumes for Animatsuri's Delhi edition, to be held 16-19th October at IIT Delhi. We also added a grinder to our tools during this time. Lots of Katanas, and props were made till 16th October, at JMoon MakerSpace.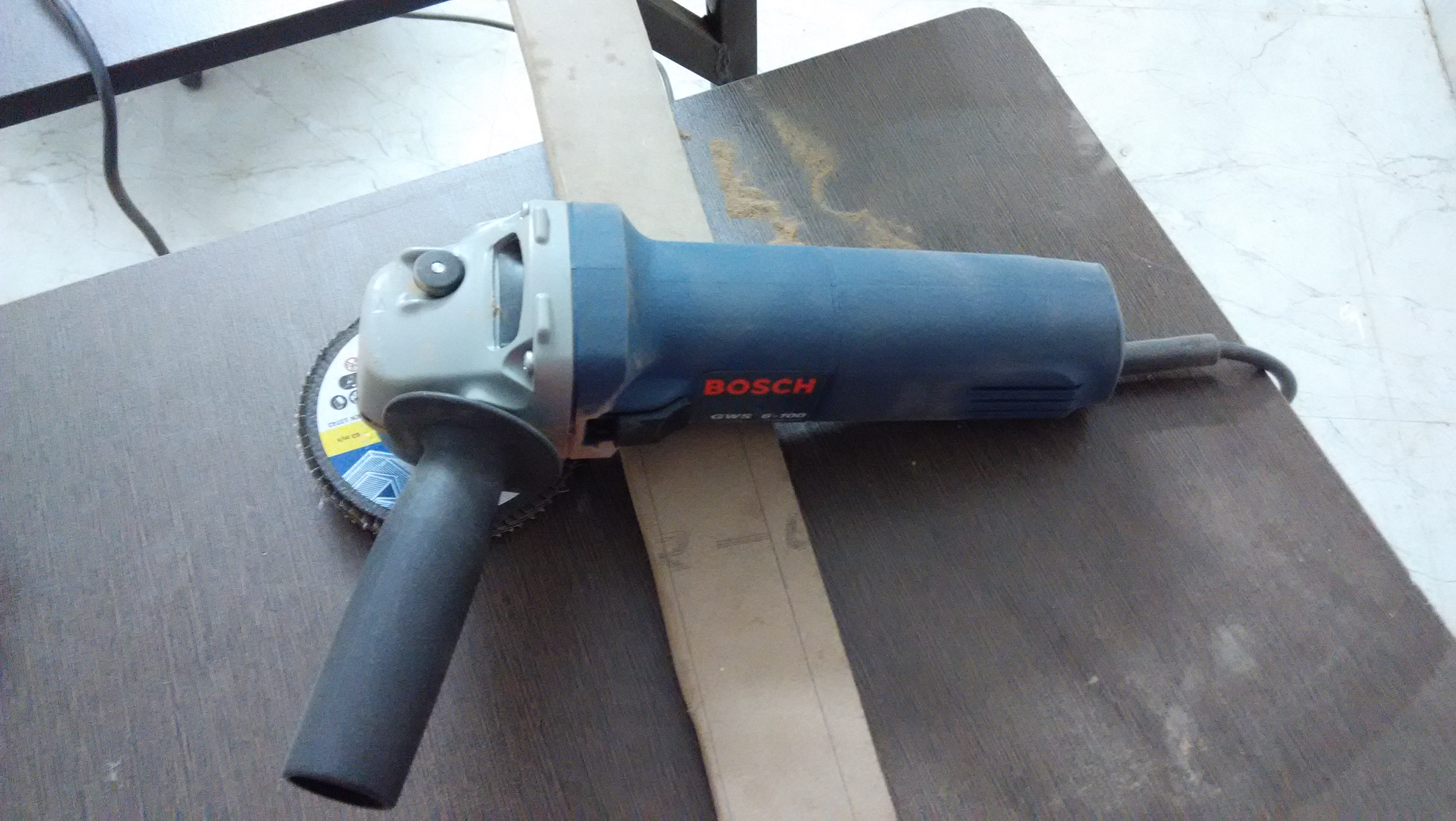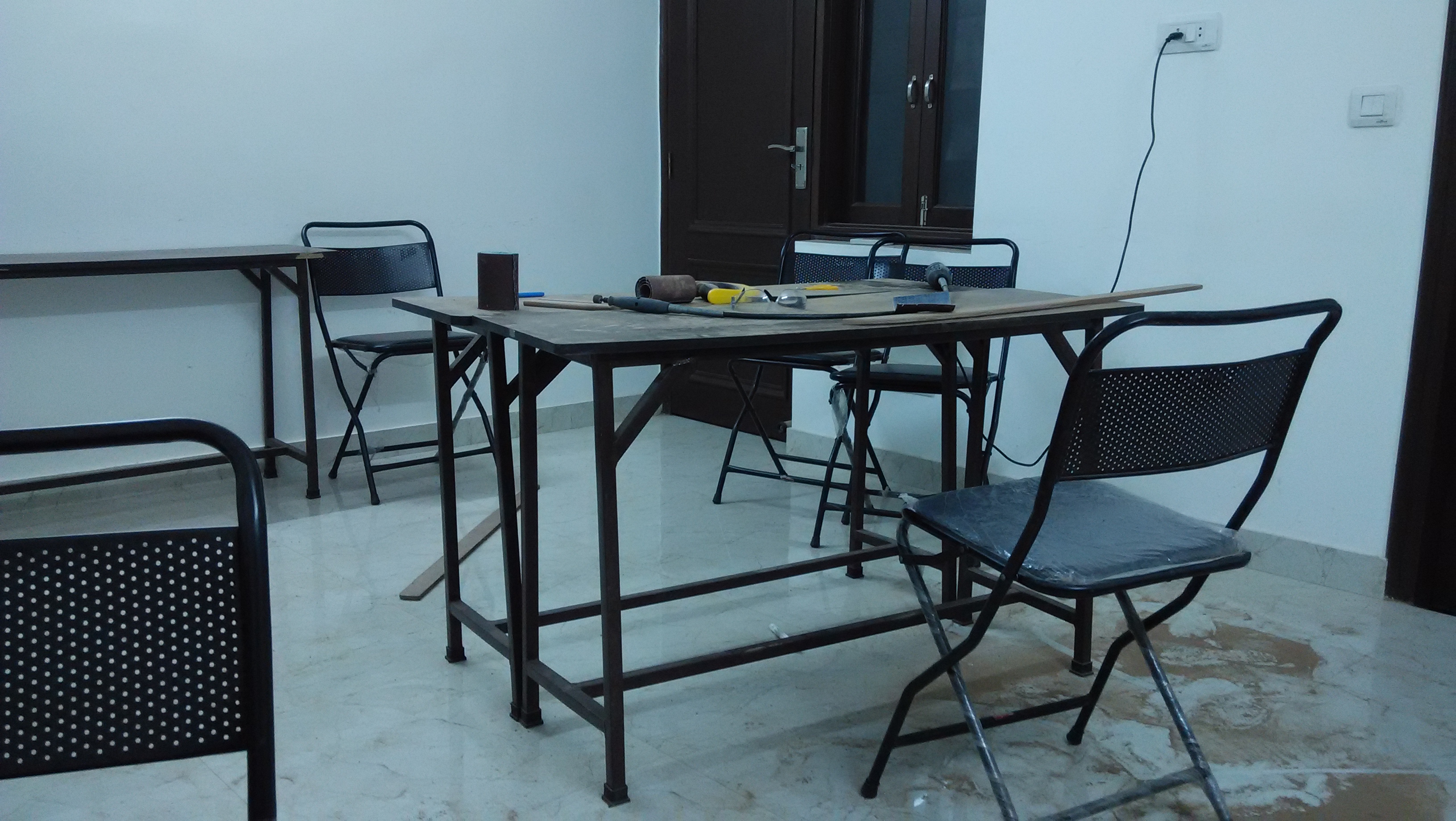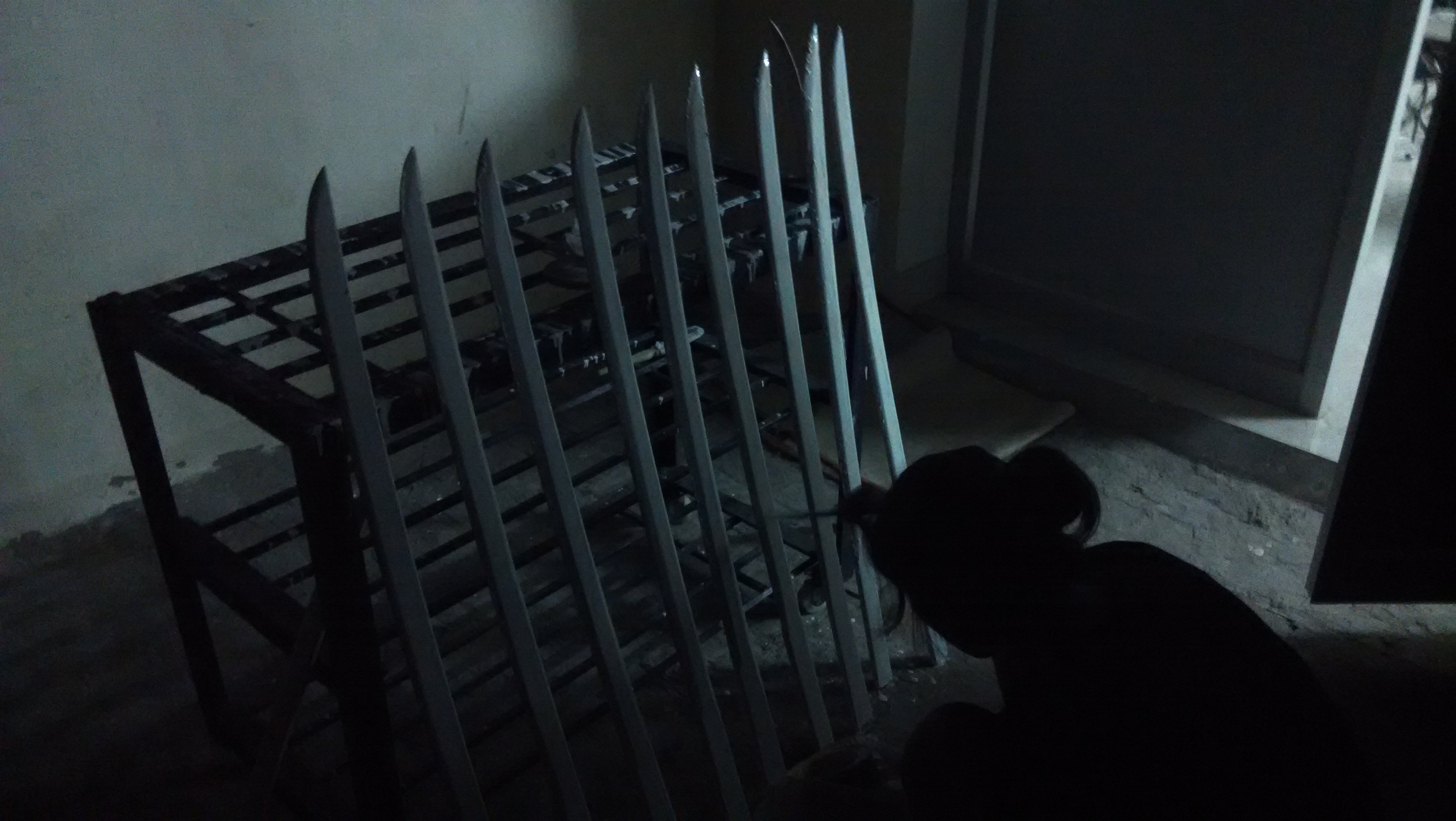 At the last minute, the organizers found out that one of the cosplayers taking the prop building workshop on 17th October, at the event, had fallen sick, so we were asked to step in and teach the basics of electronics and prop making to the budding cosplayers at the workshop.
The Dussehra Sale by RoboRium, 22-25th October, ran amazingly and has been a huge success with so many orders that they are still being shipped, till 3rd November. During the same time, we've received a lot of pre-orders for the 3D Doodler pen on MakerMandi.com. These pens are now being shipped by our manufacturer in batches. So if you ordered early, your pen will be arriving in the first batch, which will be tested and ready for shipment to you before Diwali!
To help out the cosplayes and the artists who step through our doors, we got to working and built a thermocol cutter. We're also improving the design so that it can cut through anything with enough heat.